Caribbean Trekking In Our Own Backyard: Discovering a Unique Caribbean Rum at A. Smith Bowman Distillery in Fredericksburg, VA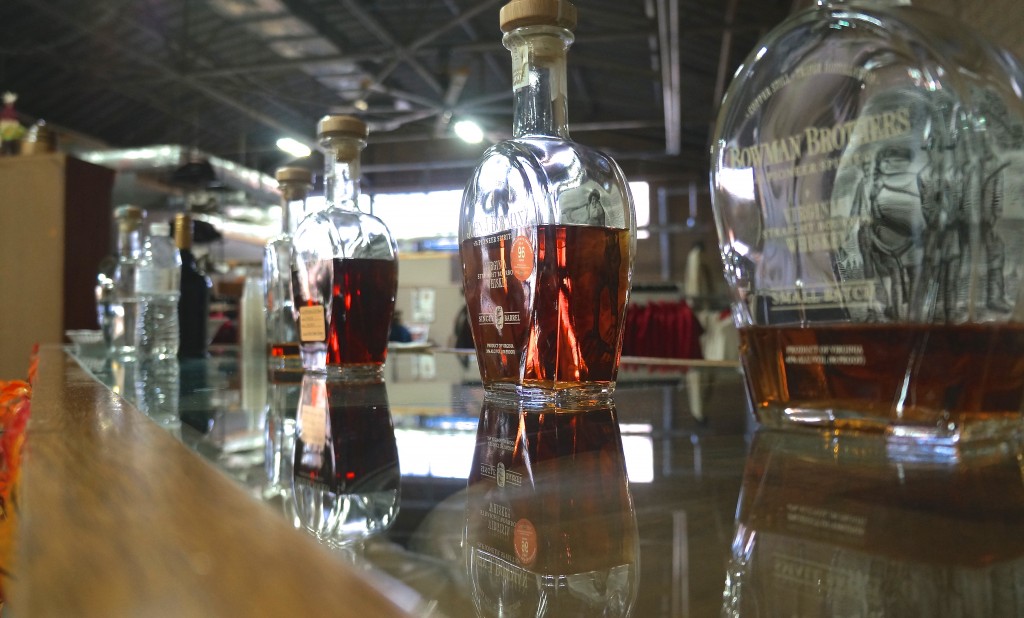 When a week of plummeting fall temperatures sent us scurrying to find a dose of something authentically Caribbean to warm our souls, we headed an hour south of the DC Metro Area to A. Smith Bowman Distillery in Fredericksburg, Virginia. Read on to find out why.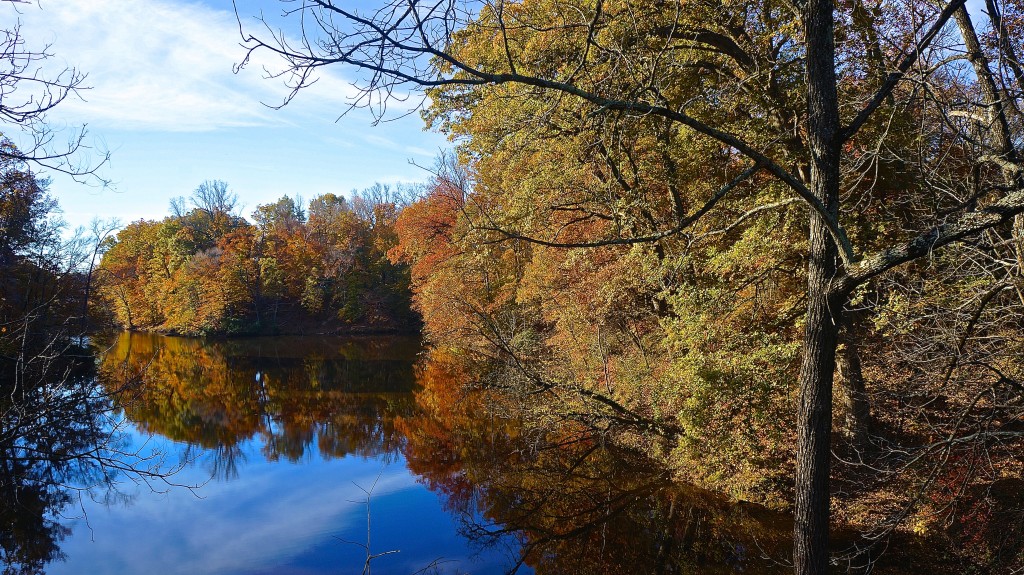 We took in this beautiful scene just before reaching A. Smith Bowman Distillery on a crisp fall morning.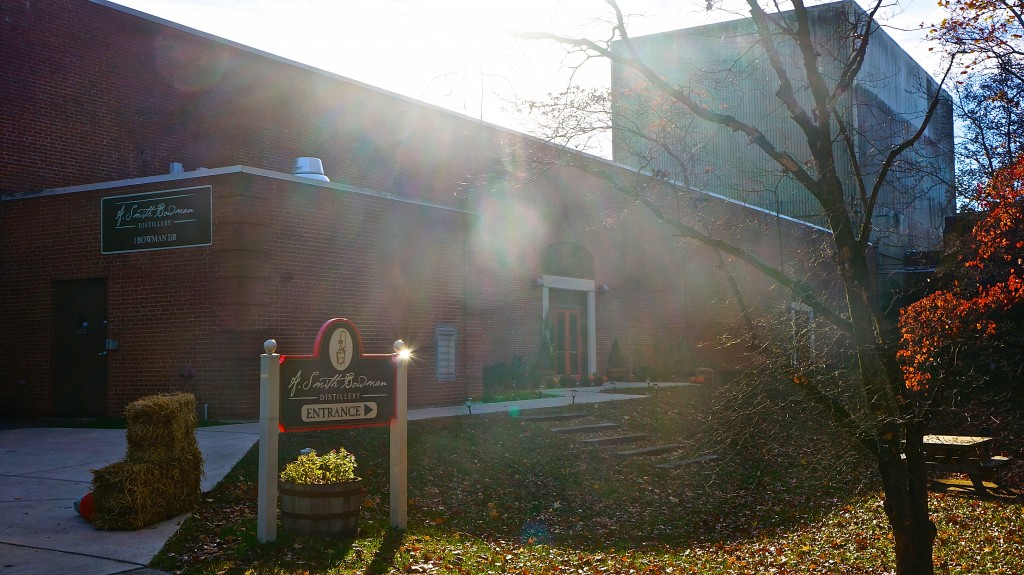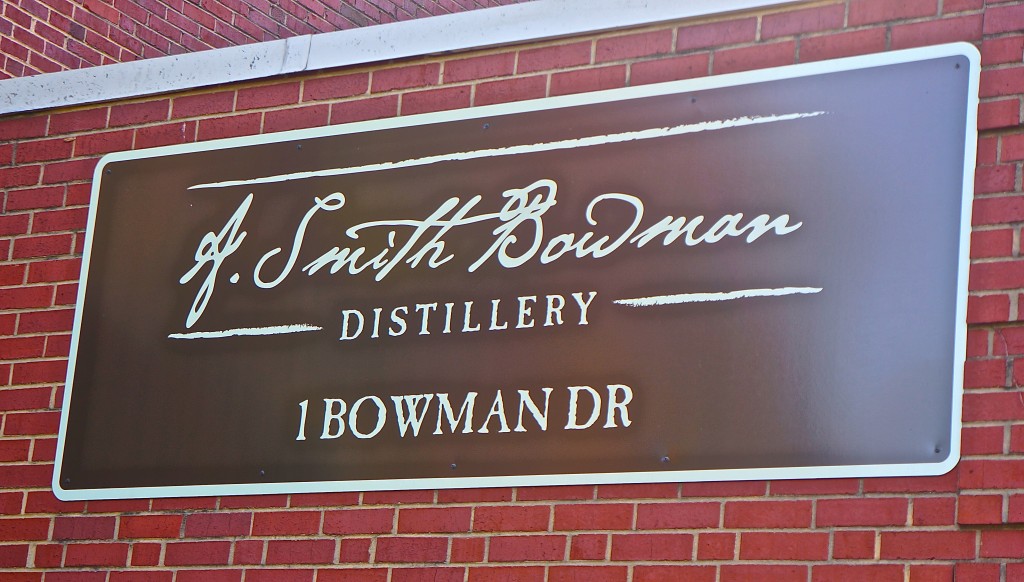 A. Smith Bowman Distillery was founded in 1934 by Abram Smith Bowman, a businessman turned "gentleman farmer", and his two sons on their 7200 acre farm in Fairfax, Virginia. Prohibition had just ended, providing a perfect opportunity to use excess corn crops for the production of bourbon.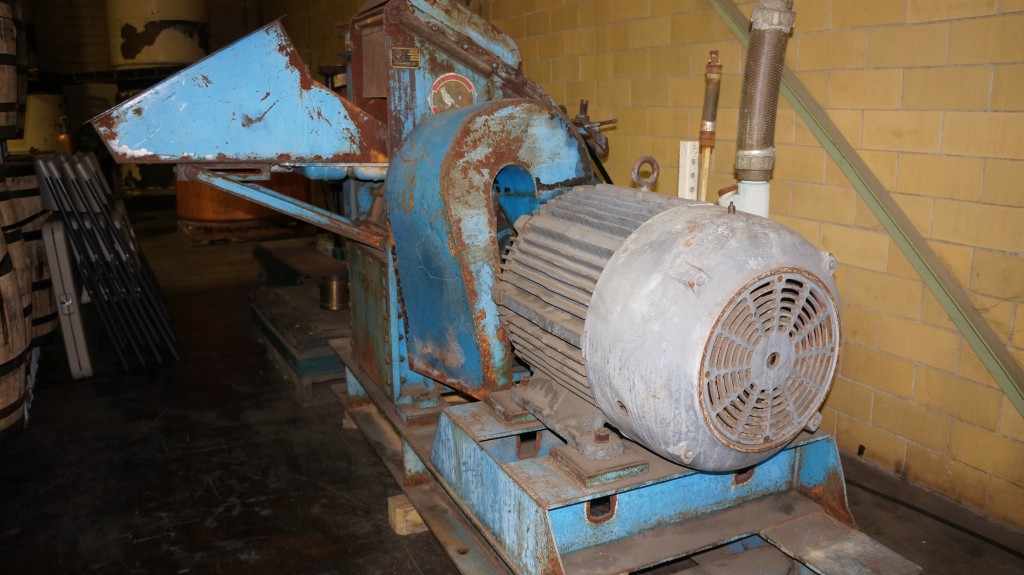 The distillery has several relics used in whiskey bourbon making on display. 
It's not surprising that the family chose bourbon – Abram was a descendent of four brothers who had served in the Virginia Militia during the Revolutionary War and later played a role in settling the territory that would become Kentucky. This Kentucky territory is precisely where bourbon first originated.
When the area's profitable economy triggered hikes in land prices and property taxes in the 1980's, the distillery relocated to a more affordable factory in Fredericksburg, Virginia, former home of the largest cellophane plant in the U.S.
In the early 2000s, the distillery was acquired by the Sazerac Company and rebranded itself as a producer of small batch bourbon while expanding its production to an array of spirits. Bowman Brothers Bourbon (a 7-year small batch), John J. Bowman Bourbon (a 10-year single barrel) and limited edition bourbons are triple distilled on site. Three other products are distilled offsite – vodka, gin and (woo hoo!) rum.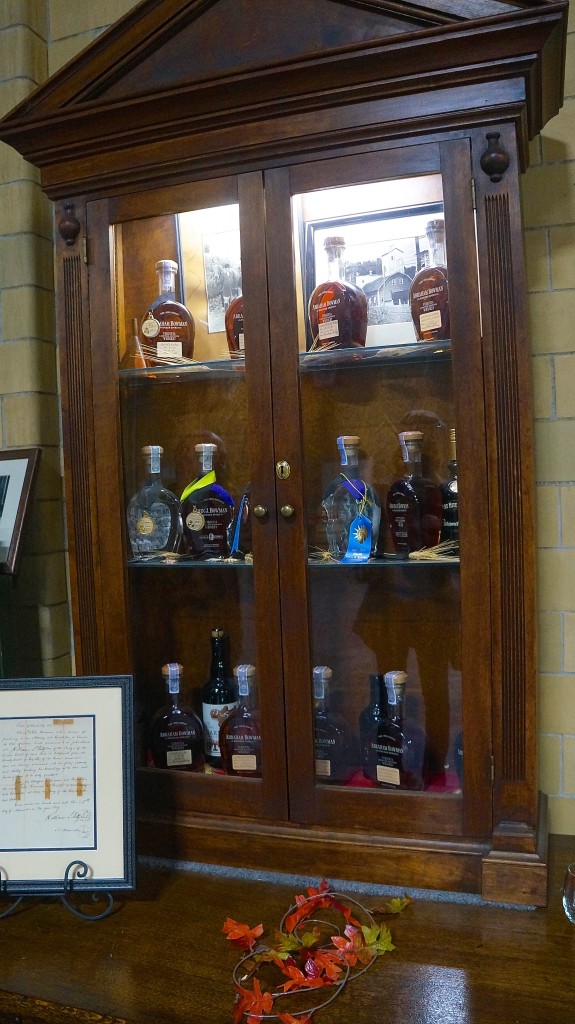 A. Smith Bowman's line-up of award-winning spirits
We had the pleasure of speaking with A. Smith Bowman's endearing Master Distiller, Brian Prewitt, about the George Bowman Colonial Era Dark Caribbean Rum – a dark, rich rum with a deep aroma of molasses laced with coconut and vanilla.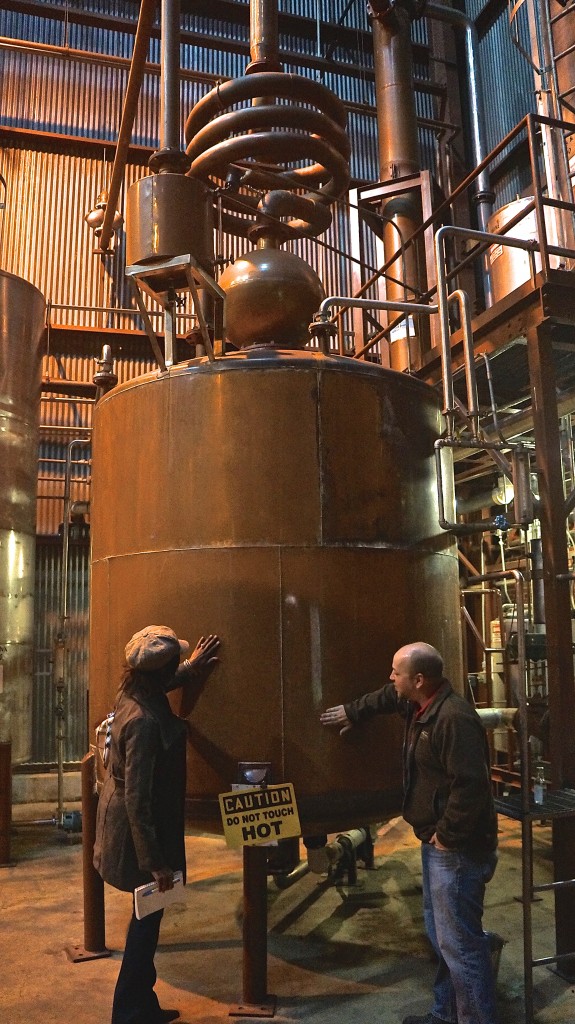 Brian introducing the Caribbean Soul Trekkers to Mary, Bowman Distillery's large copper pot still doubler. She performs an extremely important distillation in which undesirable flavor elements are stripped away and the alcohol is concentrated even further. Afterwards, the bourbon is aged in charred oak barrels for several years.
Brian, how did a whiskey distillery get involved in producing rum?
While we are known as a whiskey distillery, we strive to excel in all areas of spirit making.
And more specifically, how did a whiskey distillery in Virginia come to produce rum from the Caribbean nation of Guyana?
We found a distillery based along the banks of Guyana's Demerara River who uses a method in line with the tradition of classic spirits to produce a unique rum with just the right flavor profile – heavy, dark flavors and a black molasses character similar to bourbon. This is something that can be sipped. It reflects our brand because it fits how rum would have been 200 years ago during the founding of our country and the Revolutionary War. We are really pleased with this product.
Plus, the market is filled with rums from other parts of the Caribbean. How often can you say you've had rum from Guyana?
Tell us more about how this unique rum is produced?
It's distilled in 250 year old wooden pot stills to bring out heavy, dark flavors. Then it is aged for several years in bourbon barrels. From Guyana, the rum is [sourced] in small batches to a handful of blenders around the world. We are one of and maybe THE only company in the U.S. working with this product.
What should the public know about the Bowman Distillery?
We're a smaller operation very much about the quality of what we're doing. We produce our spirits in small batches then triple distill them. We use no machinery – our products are hand bottled and labelled by just one person. In the next few months, we will have a second still, allowing us to expand our whiskey, gin and rum lines. Along with distillation, we also offer a variety of events for the public. These include dinners, book signings and monthly concert series.
One final question. What's your favorite cocktail?
Depending on the season, it may be a Floradora or an Old-Fashioned. But I'll tell you something – on a recent trip to the Caribbean, I really enjoyed an aged Anejo Rum mojito made with raw sugar. It was amazing!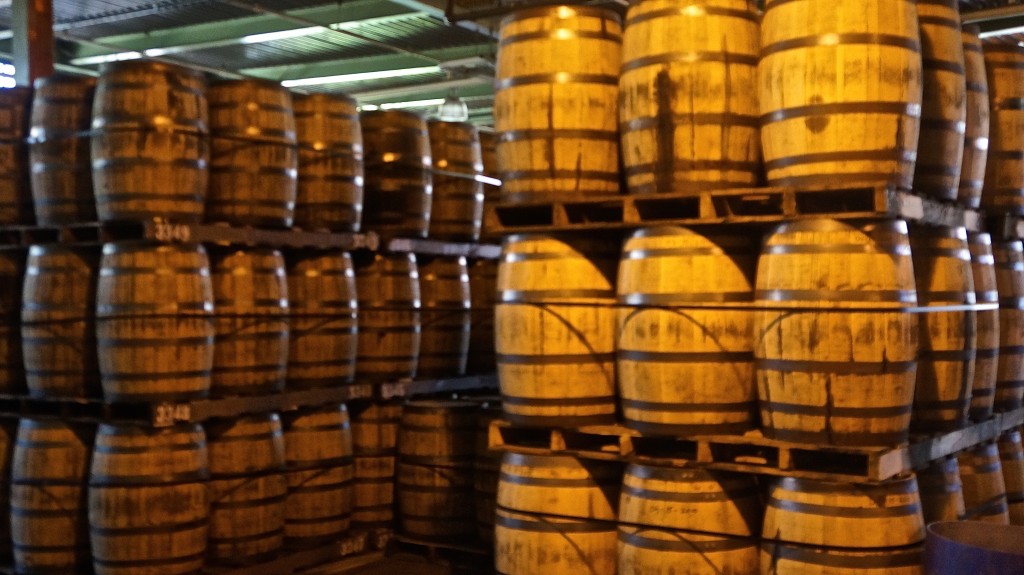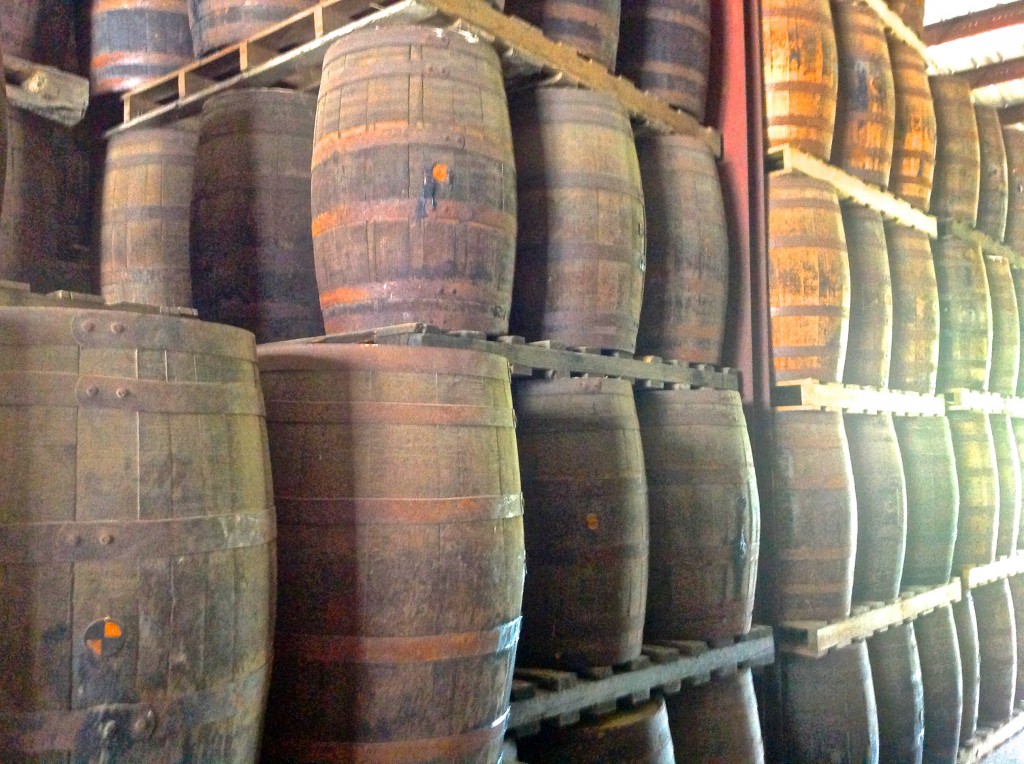 Look similar? Note how Bowman Distillery (pictured first) stacks its barrels upright on palettes just like rum producers such as St. Croix's Cruzan Rum Factory (pictured second)! Other whiskey distillers store their barrels sideways in ricks.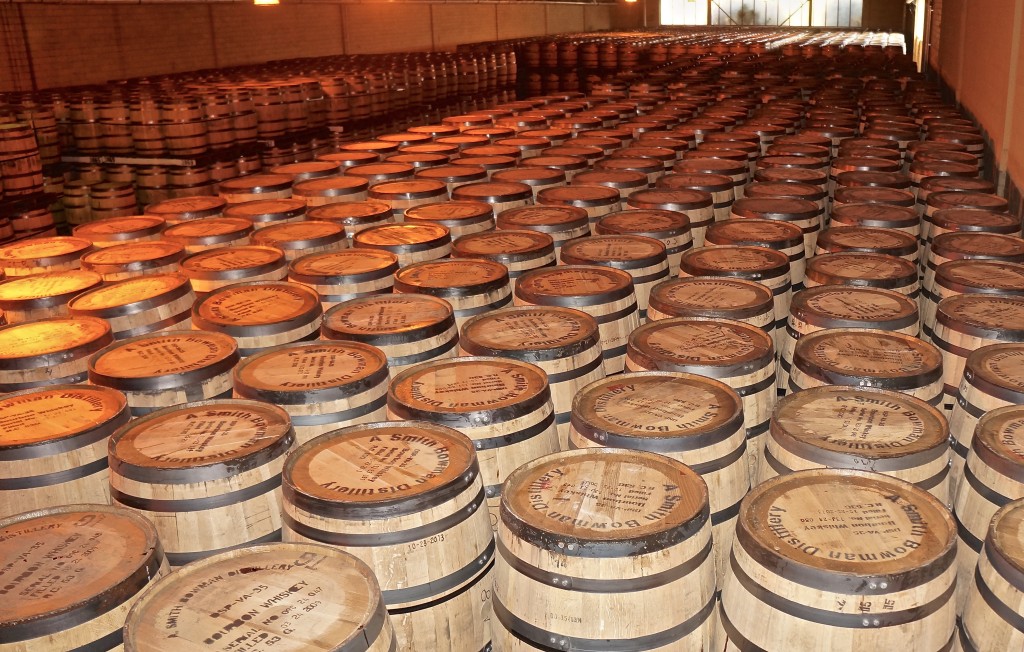 A. Smith Bowman Distillery is one of the very few places where guests can take in an overhead view of a barrel aging warehouse.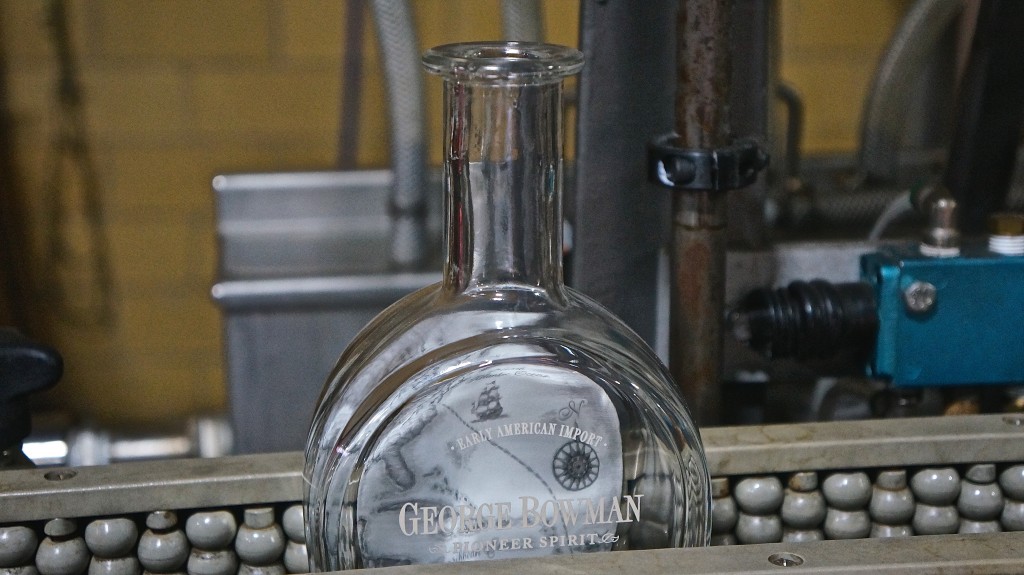 A. Smith Bowman Distillery is located at One Bowman Drive, Fredericksburg, VA 22408.
It is open from Monday – Saturday with complimentary tours offered hourly between 10 am and 4 pm.
The distillery hosts events such as dinners, book signings and monthly concert series. Check out their website for more details. And, don't forget to tell Brian, Bill, Ralph and Mary that the Caribbean Soul Trekkers sent you!