Trek Stop: Bolongo Bay Beach Resort St. Thomas
Bolongo Bay Beach Resort was home base for our recent trek to St. Thomas and the Castaway Winter Beach Bash. It is a casual, 62 room enclave on a private cove about five miles from the airport and three miles from Charlotte Amalie.
The resort is owned and operated by the Doumeng family, a delightful group who exude a welcoming attitude like it's a genetic trait. My first meeting with Colleen Doumeng, the advertising and PR manager, proved this. After introducing myself, she immediately made the connection and enthusiastically asked for my husband (whom she had not yet met) by full name. How's that for hospitable? The staff are just as friendly, going out of their way to answer questions, offer assistance and ensure that any of your needs are met with a smile.
The resort's other draws include lots of non-motorized water activities (including the option to snorkel with their resident sea turtles and to participate in their weekly snorkel booze hunt), an on-site 5-star PADI dive training facility, events on their privately owned catamaran (these are for a fee), a weekly Carnival event (with live music, local vendors stalls and an awesome Caribbean buffet) and nightly entertainment (seriously, they offer entertainment 365 days of the year).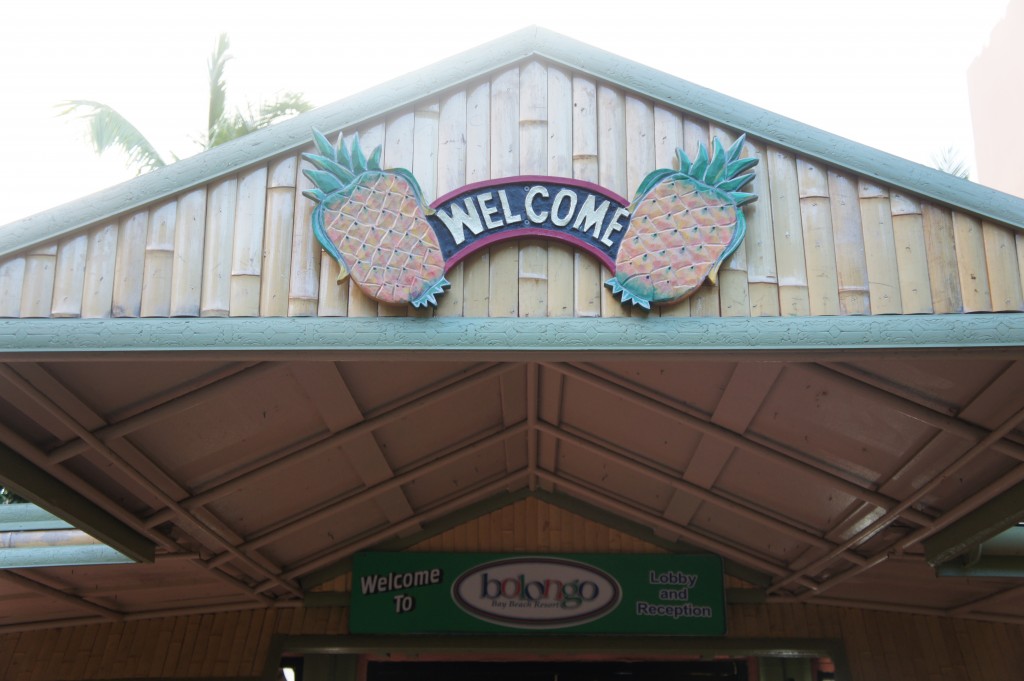 At Bolongo Bay Beach Resort, it's hard not to feel welcome as soon as you walk through the doors.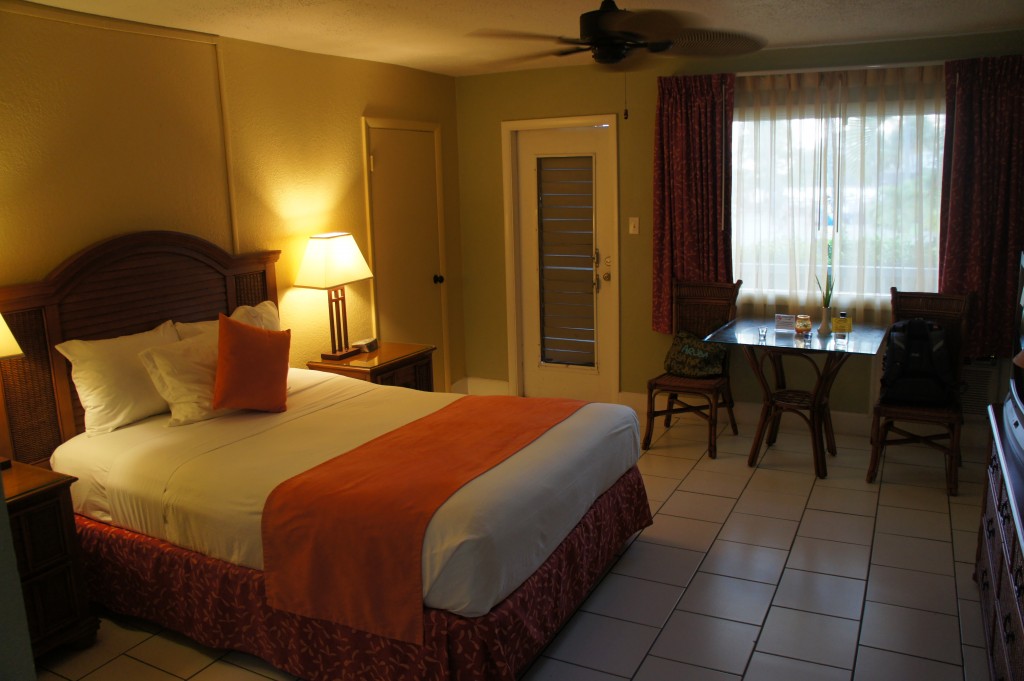 Your room for the week has all of the basic necessities plus it overlooks the beach.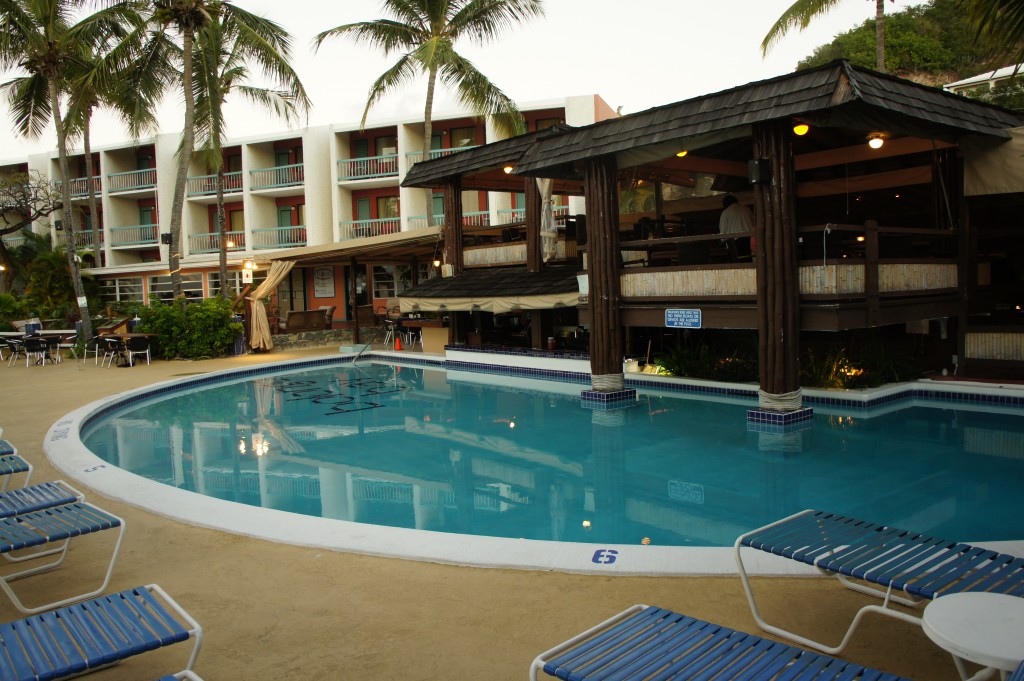 There is a pool behind the main building…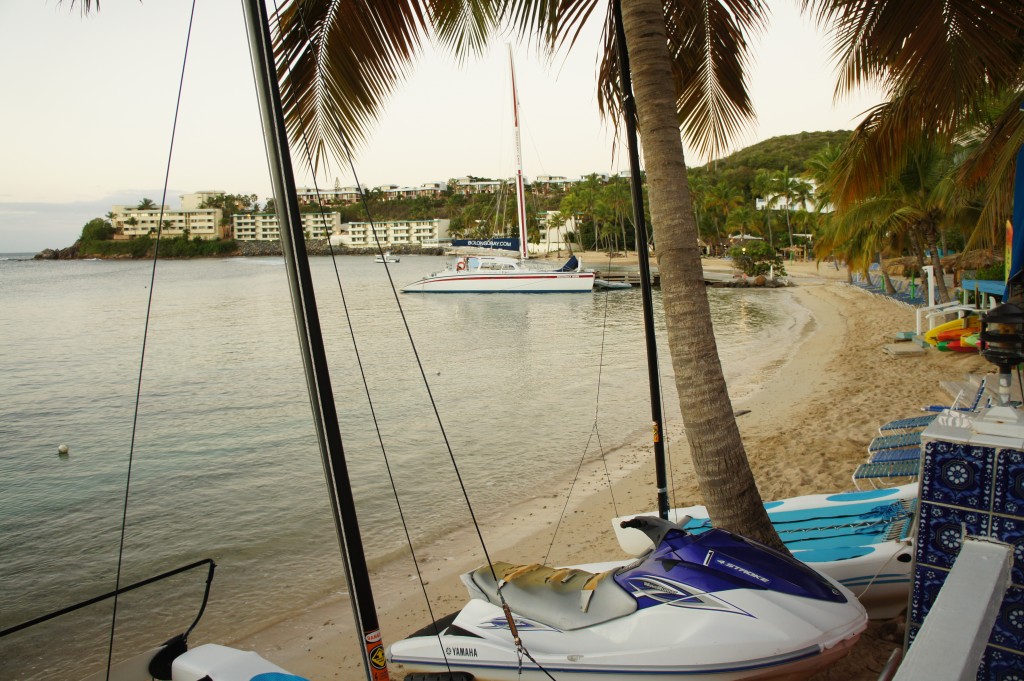 …but you'll probably spend most of your time here.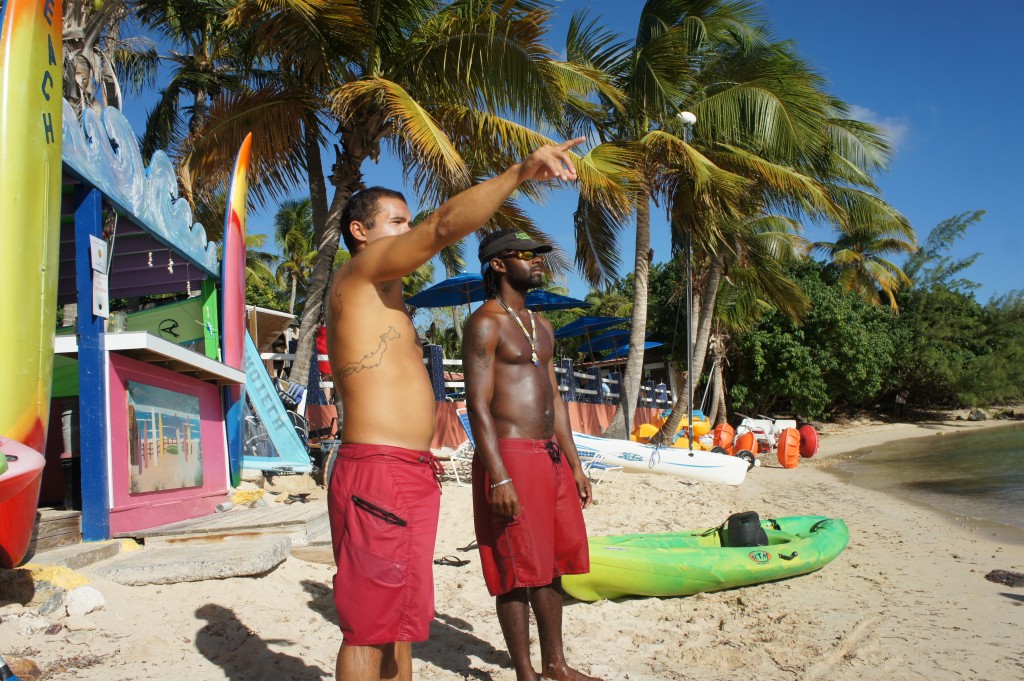 These guys can help you with the non-motorized water sports…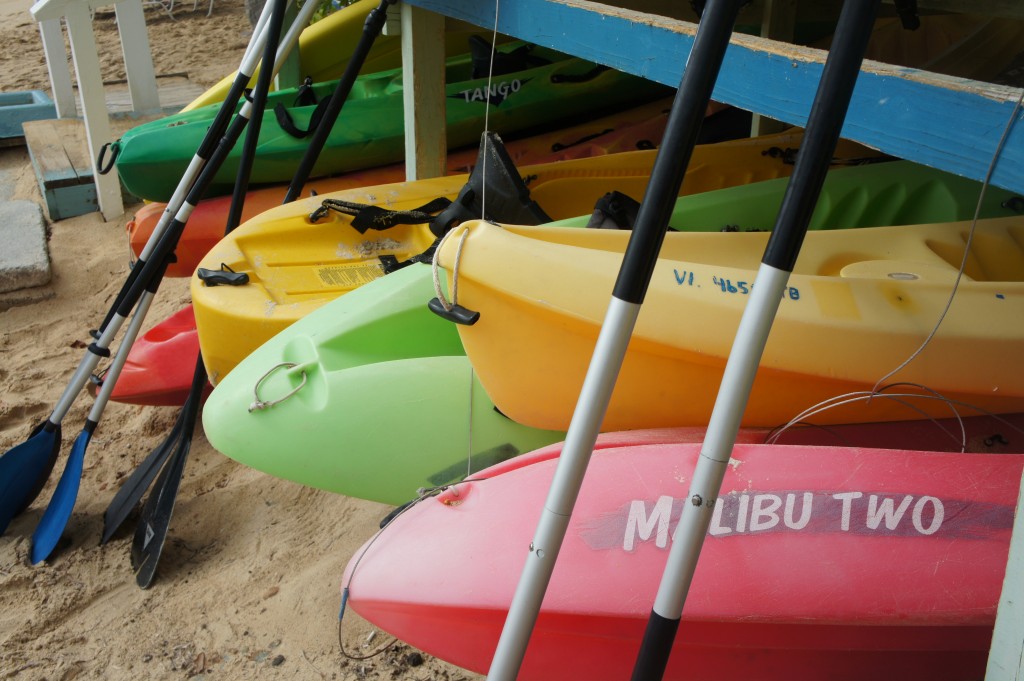 …like kayaking…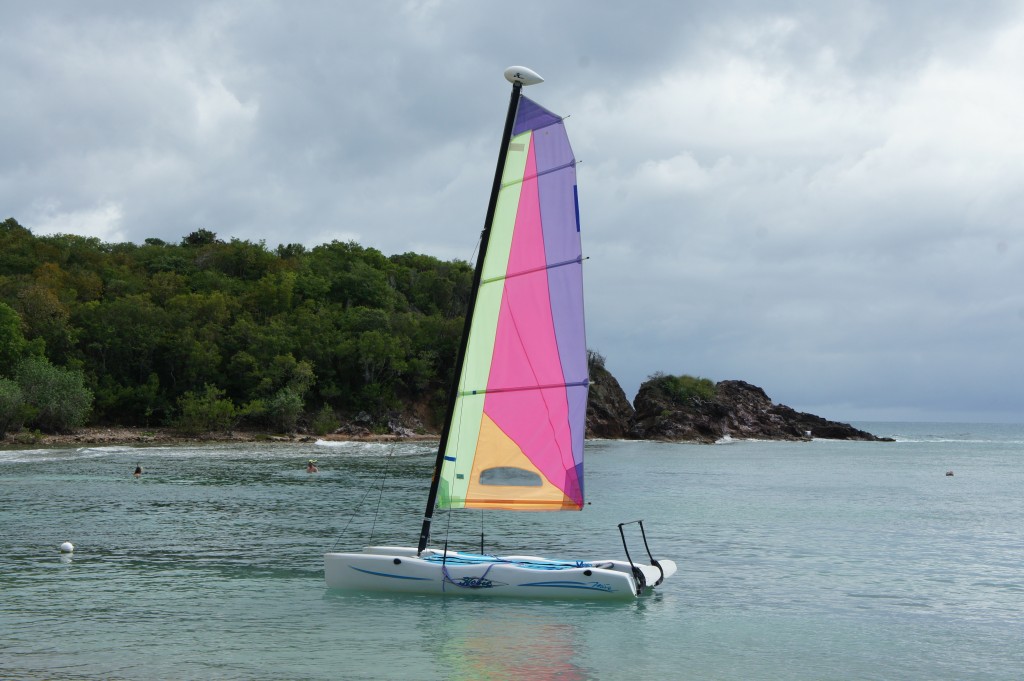 …sailing…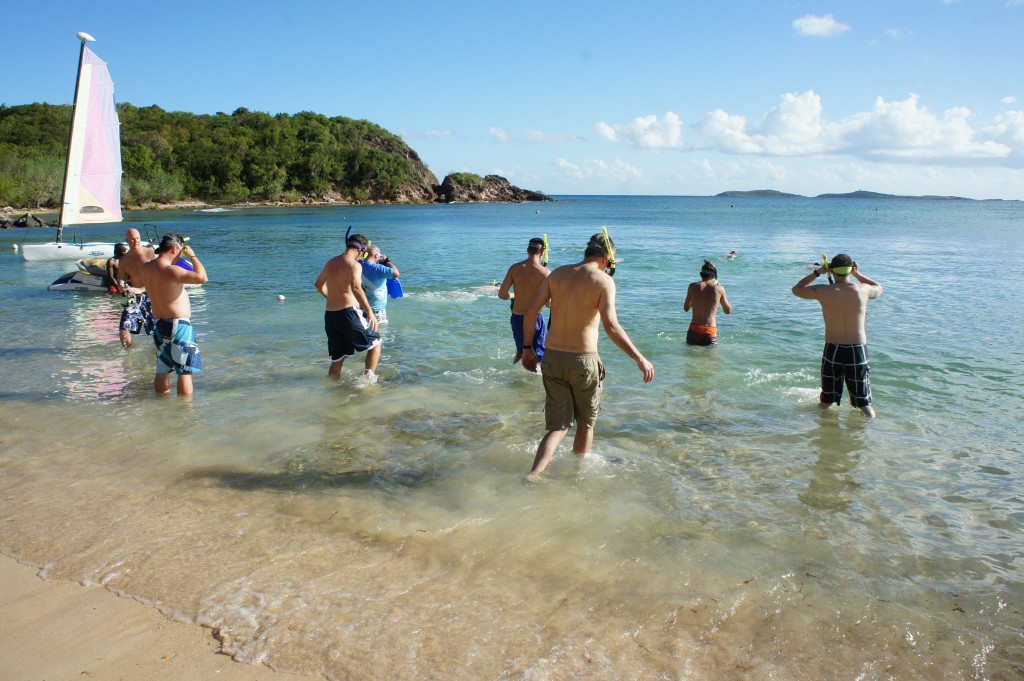 …or snorkeling…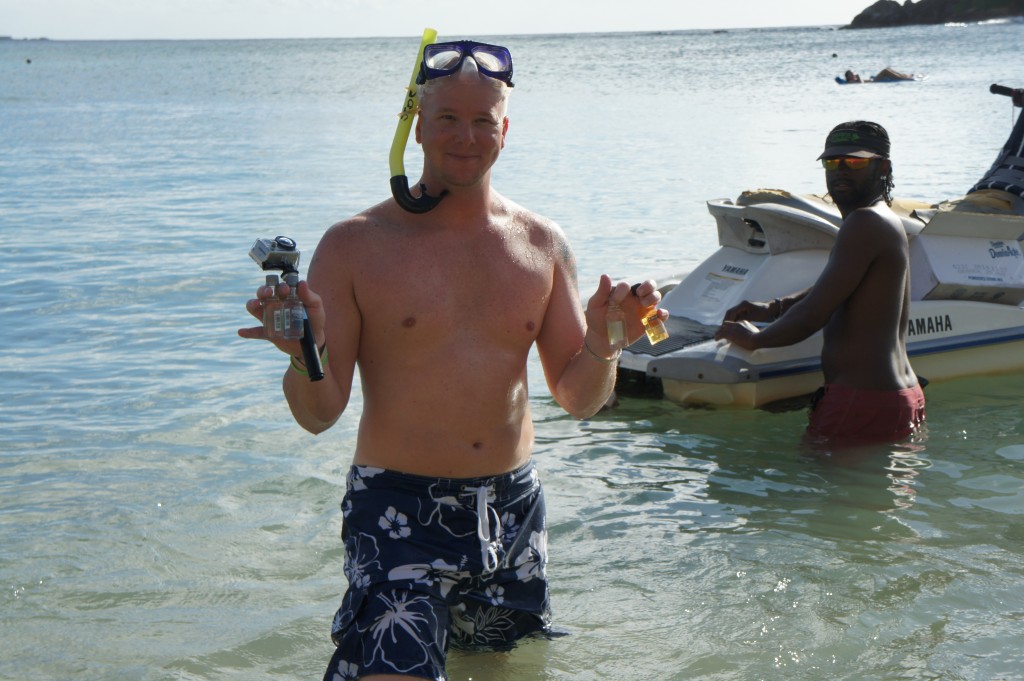 …for booze.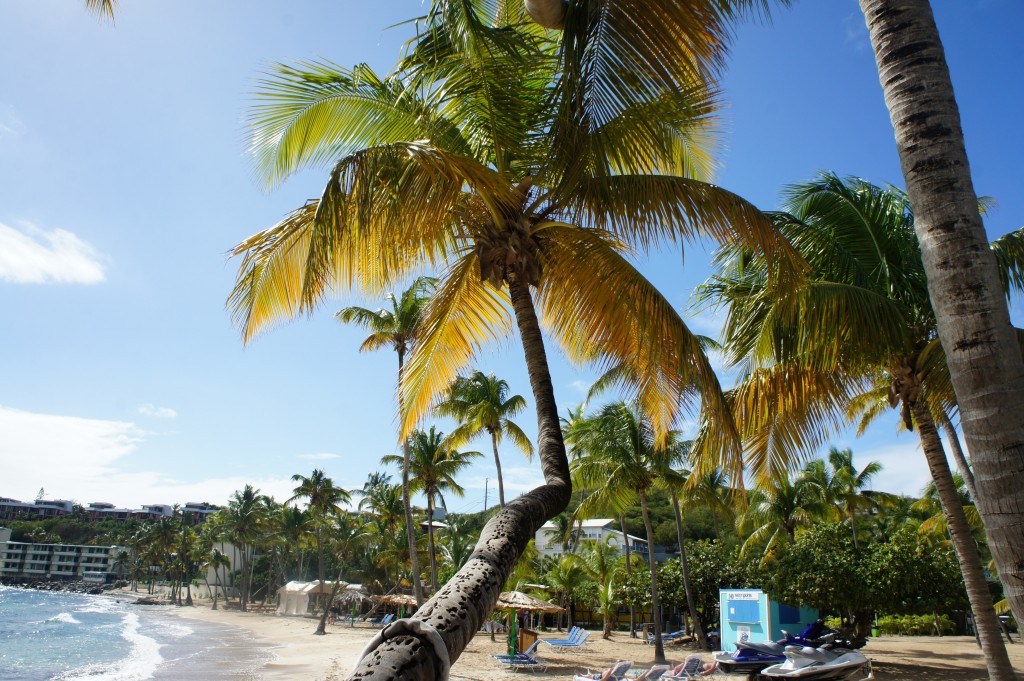 But on this beach…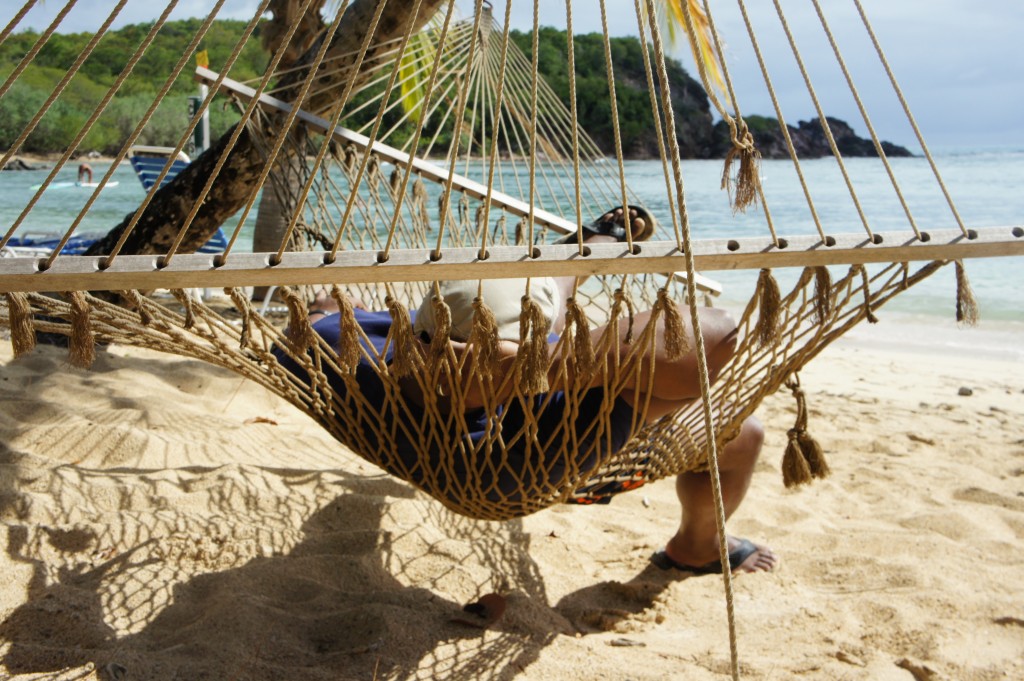 …it's perfectly fine to do nothing at all…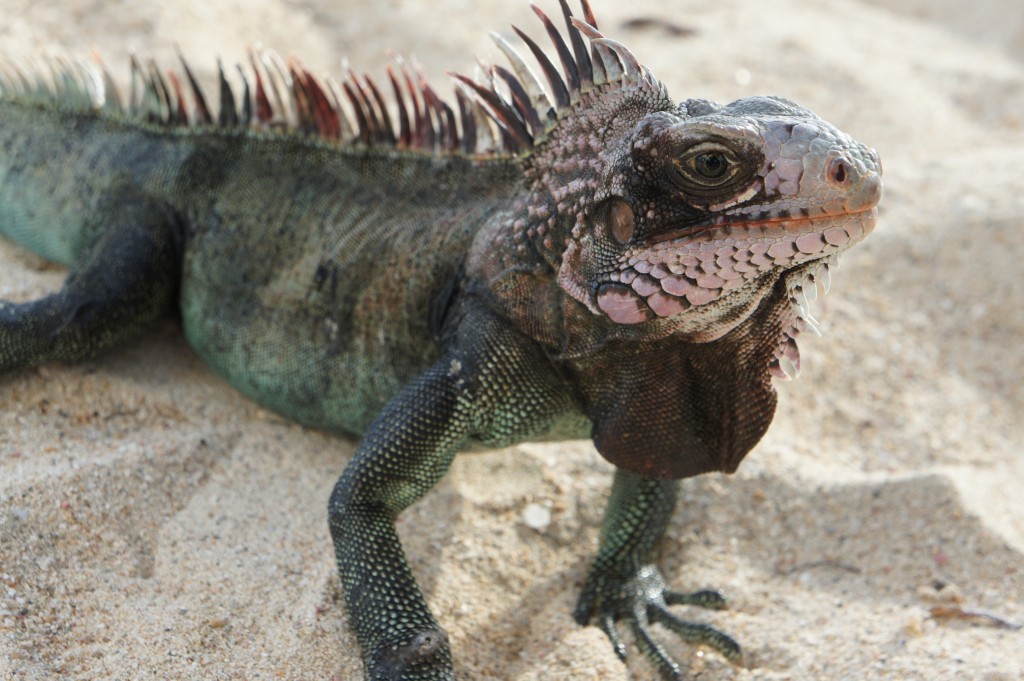 …with some of your new friends.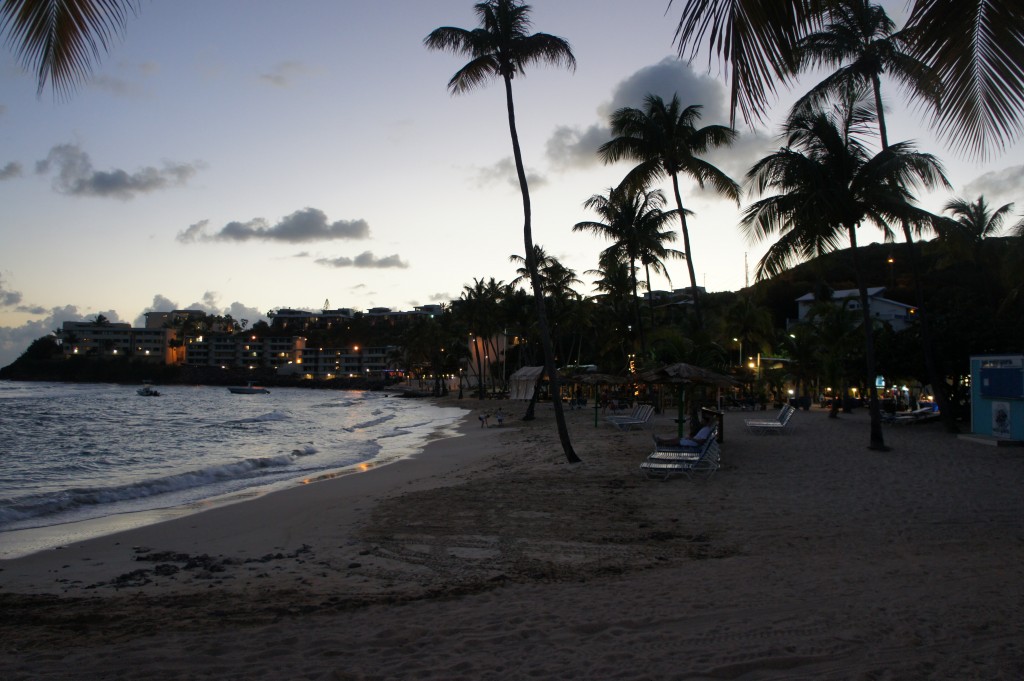 As the day draws to a close, take your sweetie for a sunset stroll…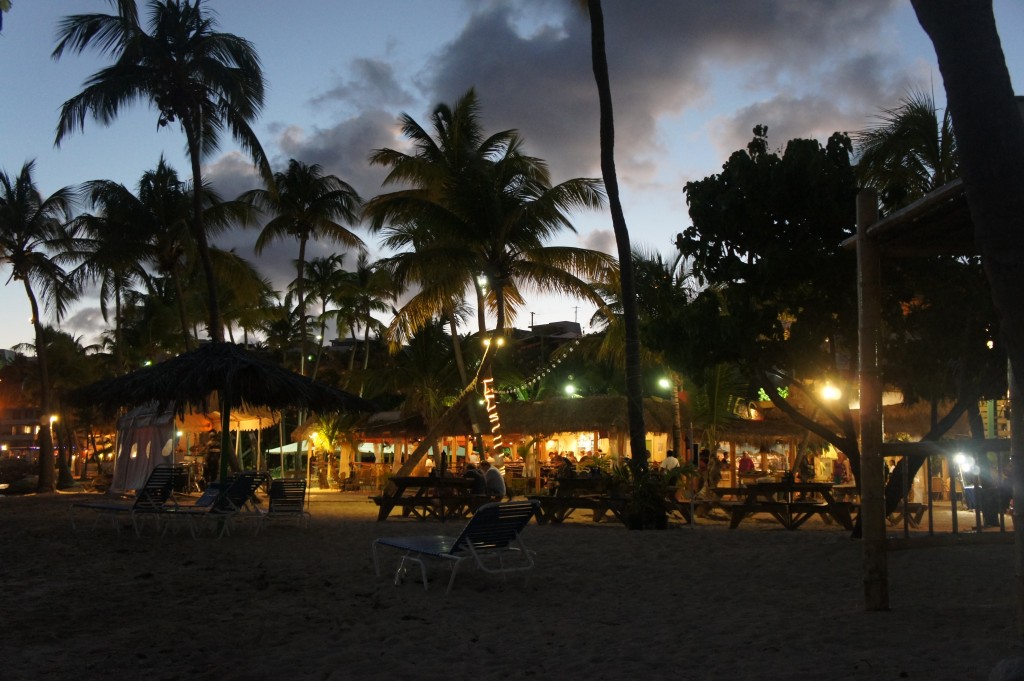 …but make sure to stop by Iggies Beach Bar…
…where something fun like this…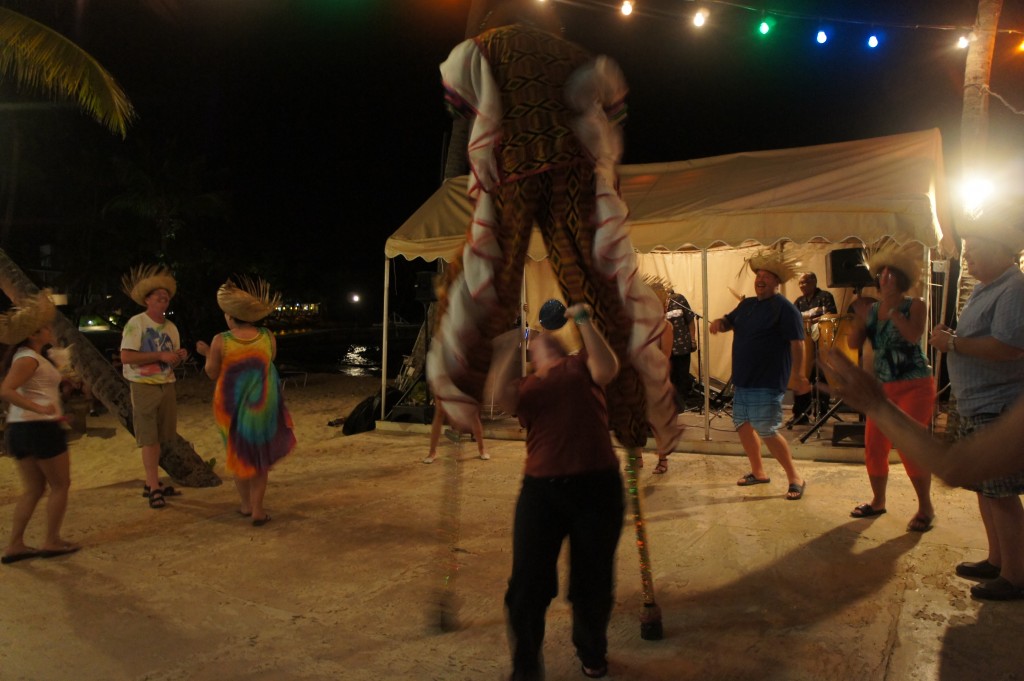 …or this is usually going on.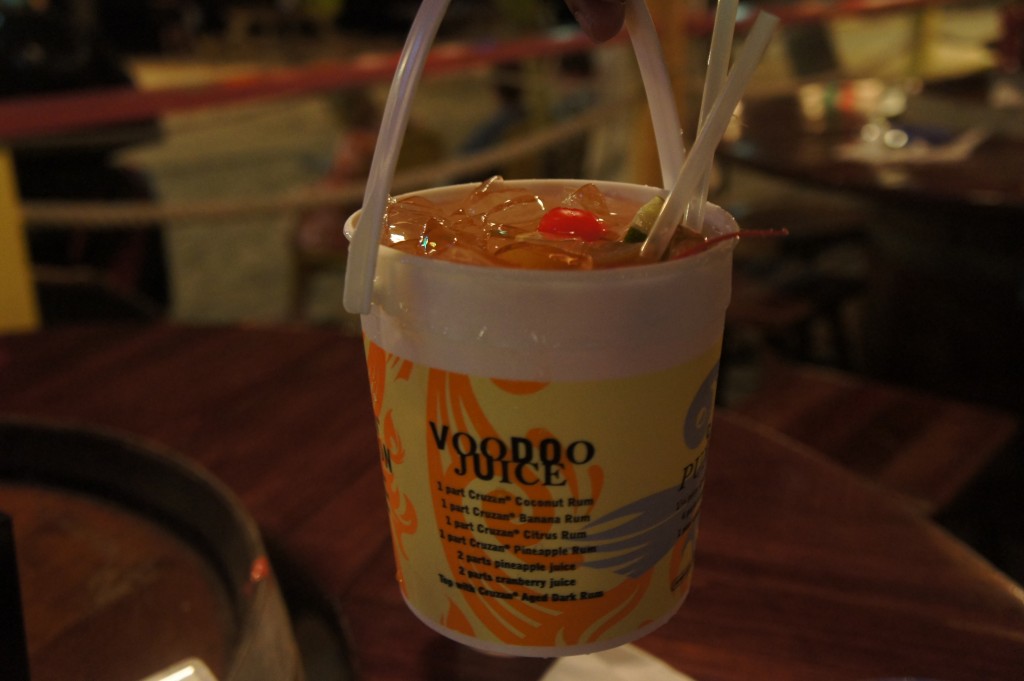 The Voodoo Juice will guarantee it.
Caribbean Soul Trekkers especially thanks the staff of Bolongo Bay and RumShopRyan for hosting a fun-filled trek to the Castaway Winter Beach Bash in St. Thomas!
-Passionfruit Sista