Trek Stop: Looking Back on Grand Bahama's $2.00 Bar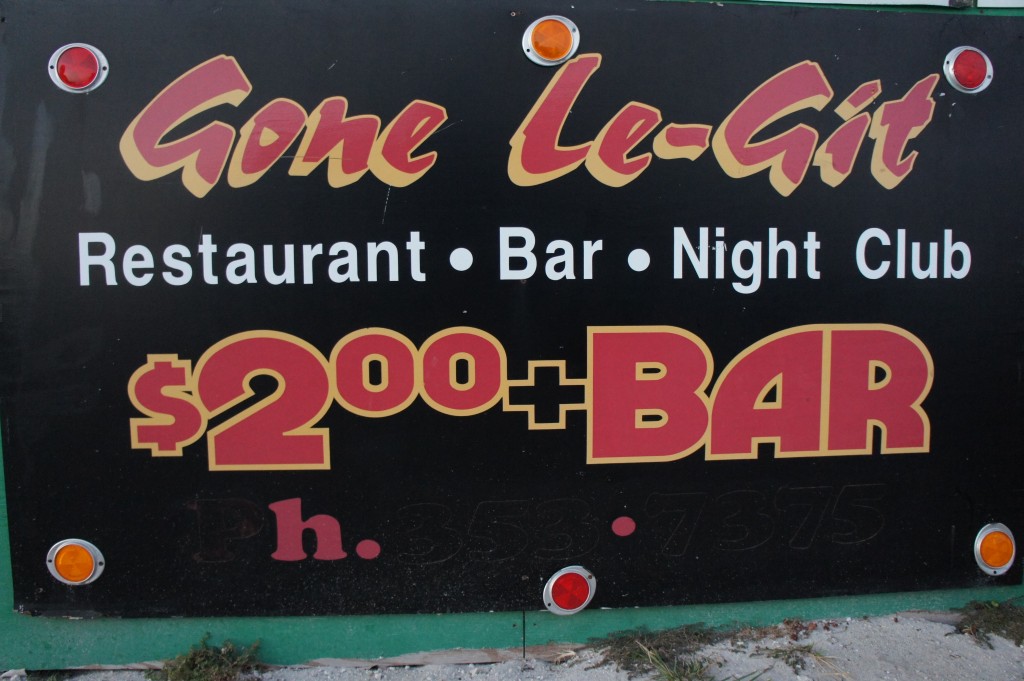 Welcome to Grand Bahama's one and only $2.00 Bar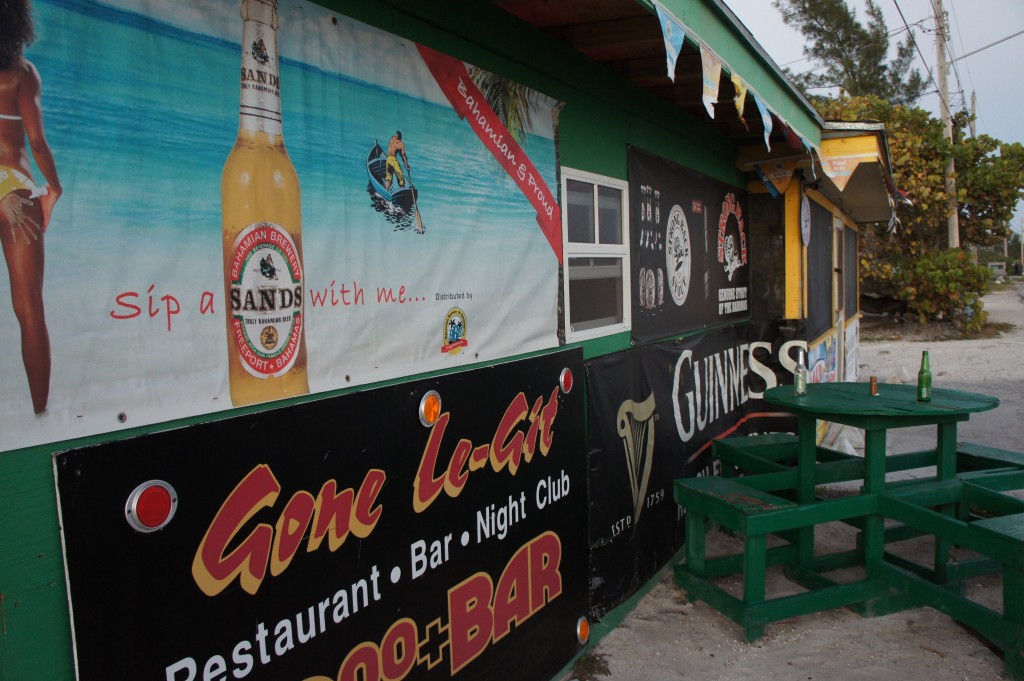 It's the kind of place where you can kick back and relax…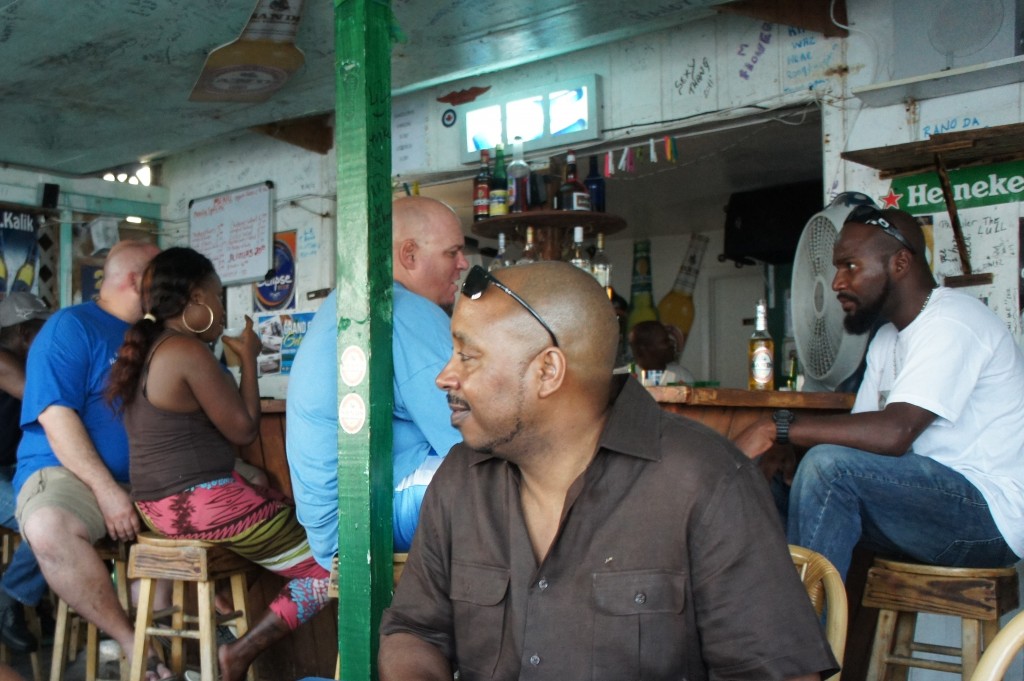 …with a great bunch of islanders and tourists.
If you ever get a chance to visit Grand Bahamas Island and are the type of traveler/adventurer who likes to kick back and socialize with the local islanders then you should definitely put the $2.00 Bar on your list. It is THE place for locals and visitors in-the-know to meet up for an evening of island limin' at its finest. Local Caribbean music blares from the speakers. Guys play Dominos and cards in the back room.  Everyone else just kicks back and relaxes at the bar or at a spattering of tables in this unpretentious joint down the street from the Island Seas Resort.
Don't look for a drink menu when you get there and you might not want to ask for a fancy drink with a colorful name. These would be easy ways to identify yourself as a naïve tourist.  Instead, order a Kalik beer or glance at the shelf behind the bartender and ask for whatever's there either on the rocks or with a splash of coke.  Then, enjoy. You're on vacation with people who know how to enjoy simple pleasures on a beautiful island.
Caribbean Soul Trekkers enjoying a night out at the $2.00 Bar