Trek Stop: The Big Bamboo Beach Bar and Restaurant in Anegada, BVI
This secluded beach at Loblolly Bay is just steps from The Big Bamboo Beach Bar and Restaurant
Set on an isolated beach in picturesque Loblolly Bay on Anegada's southern shore, The Big Bamboo Beach Bar and Restaurant is the perfect place for an afternoon swim and a delicious meal. Its beautiful setting, gracious hosts, well-stocked bar and delicious food made this one of our favorite stops on a recent sailing trip to the BVI.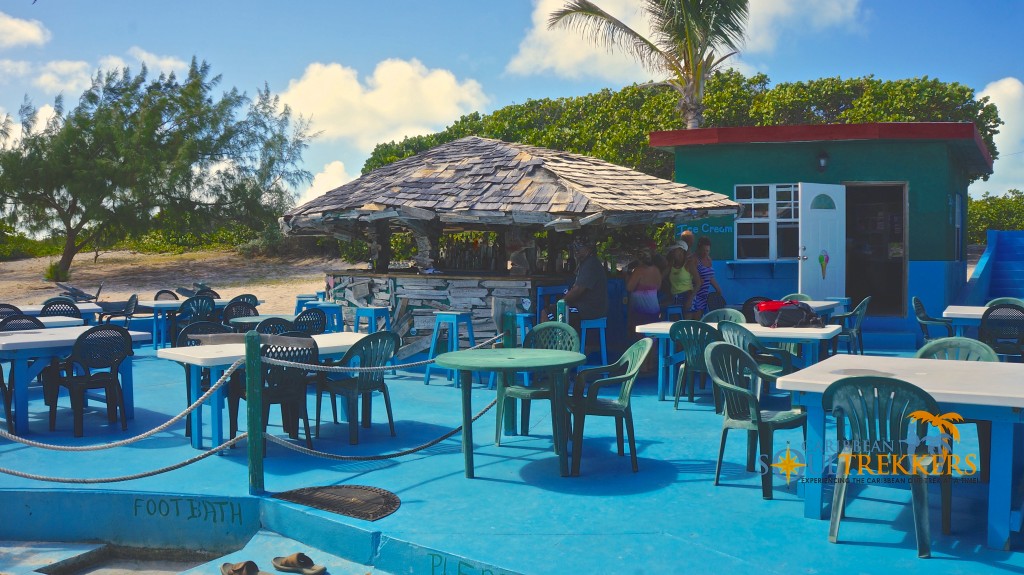 Outdoor seating beside the beach bar and adjacent to the beach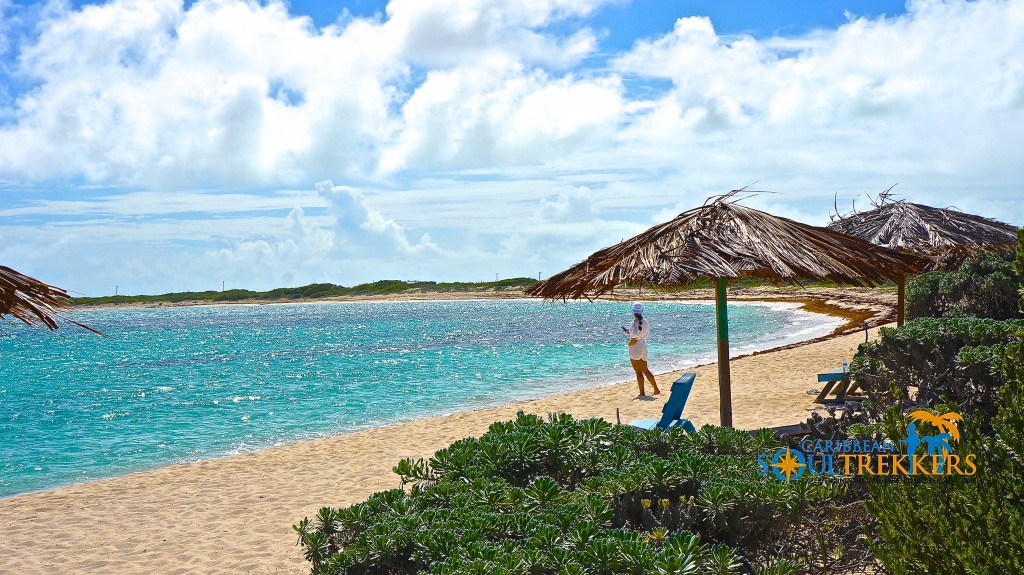 Another shot of the tranquil beach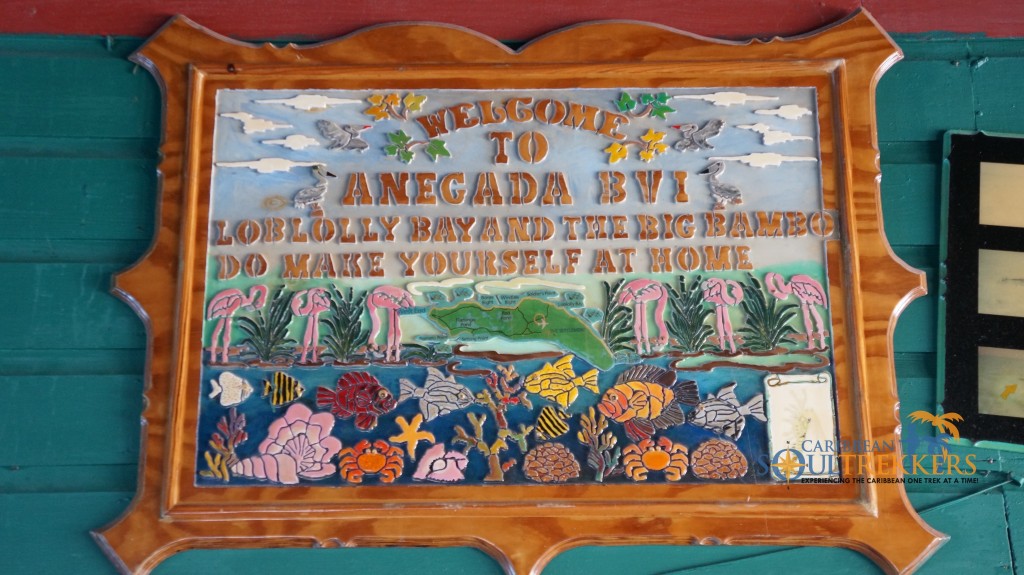 Vibrant artwork welcoming guests to The Big Bamboo Beach Bar and Restaurant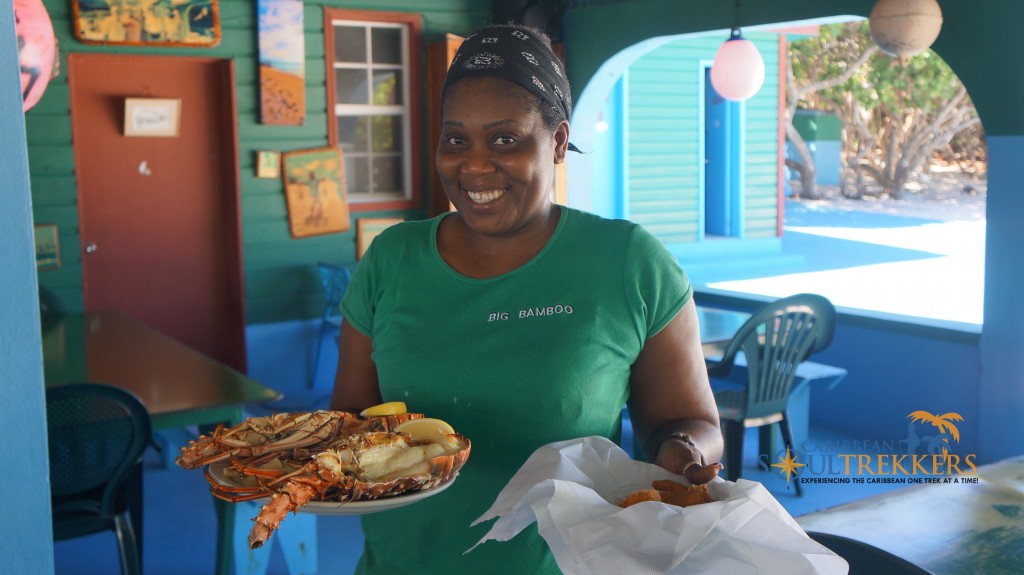 A beautiful smile with a side of grilled lobster and fried shrimp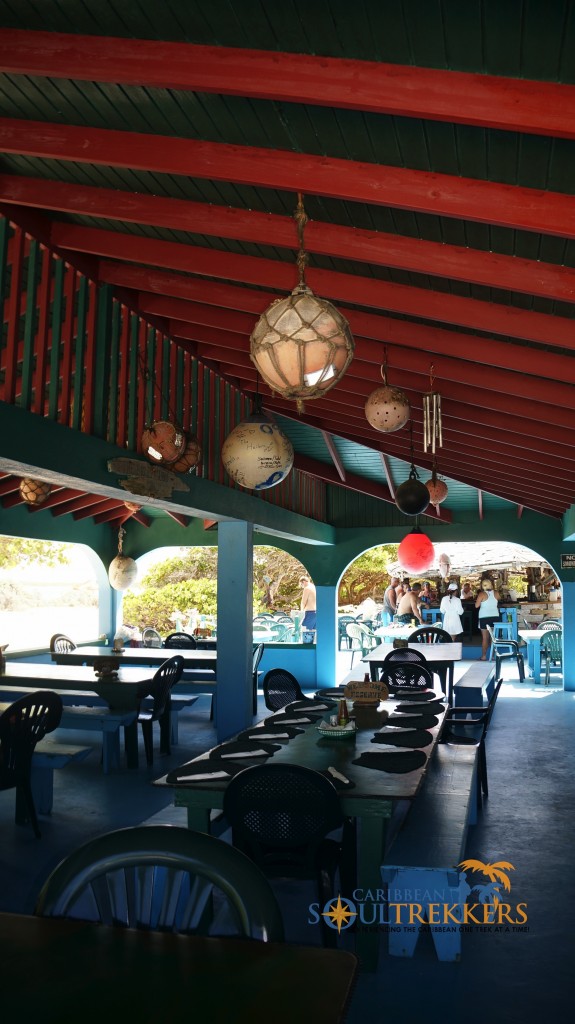 Buoys signed by guests add a unique flair to the decor of The Big Bamboo Restaurant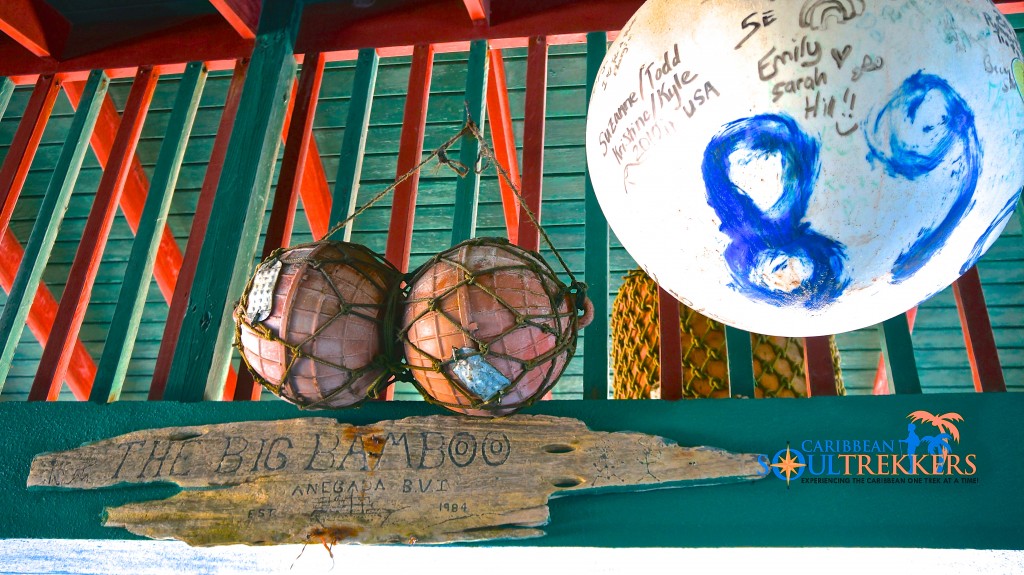 Decorative buoys in detail
The food at the Big Bamboo Restaurant is just as wonderful as the setting. Our group sampled many items from the menu, enjoying each one tremendously. Whole grilled lobster, fried grouper, fried shrimp and grilled chicken served with a delicious macaroni salad, sautéed carrots and rice and beans put smiles on our faces and sent cheers back to the kitchen.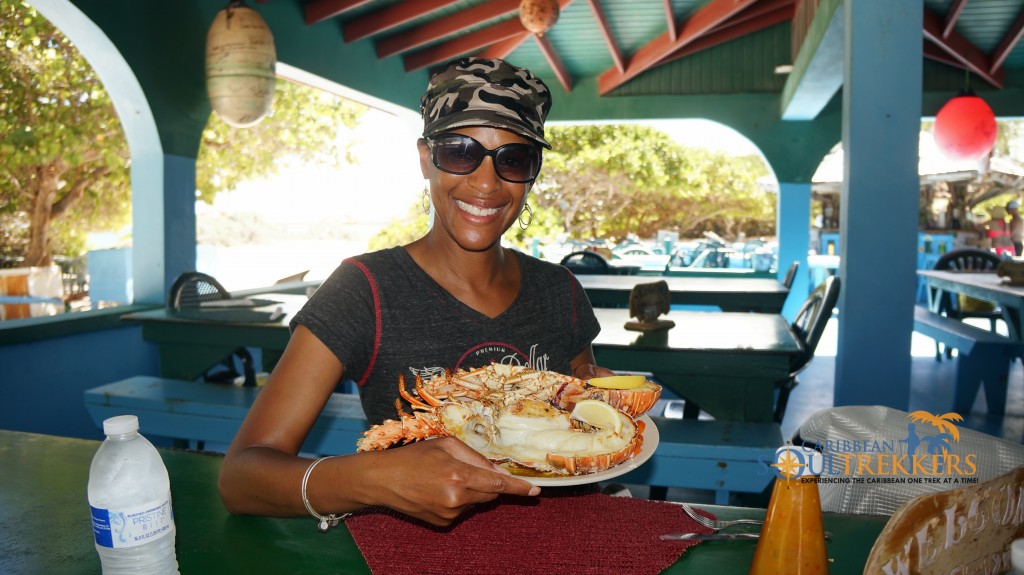 Succulent, grilled lobster is a must-have at The Big Bamboo Restaurant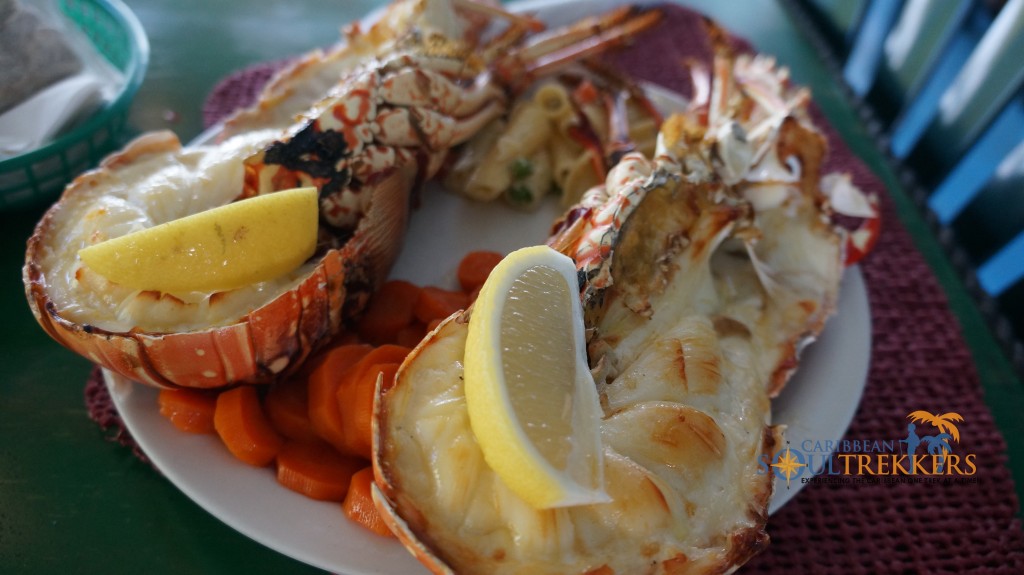 The staff were friendly and conscientious, urging us to order our meals as early as possible and definitely before our swim because, like most eateries in Anegada, the food is cooked to order. But in a setting as beautiful and soothing as this, who needs to rush? Just relax at the beach between stops at the bar to chat with friends or, even better, with the establishment's co-owner, Aubrey Levons.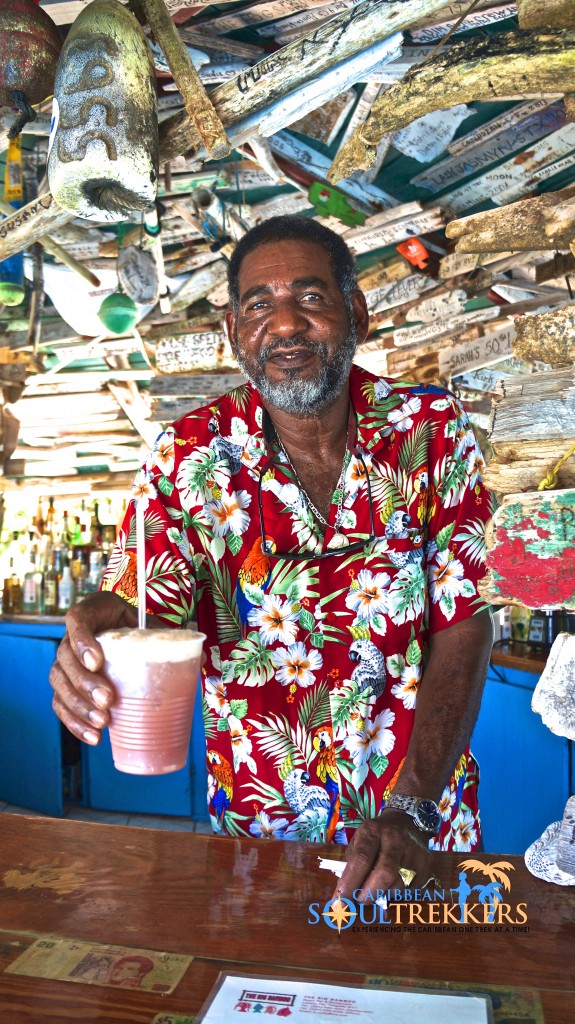 Aubrey, one of The Big Bamboo's owners, serving up their signature rum cocktail, the Big Bamboo Teaser -a refreshing mix of Meyer's rum, Kahlua and tropical juices
Aubrey is a third generation Anegadan who believes there's no place like home. In Aubrey's own words, "Right now Anegada is appealing. It's relaxing. I love it." Aubrey recommends exploring the island by motor vehicle, "Just start at the top and keep going."
Mango Eddie, Rumshop Ryan and our gang enjoying cocktails and stories from Aubrey at the beach bar
Aubrey has seen the island slowly mature and reminds us Anegada had no lights or roads as recently as 40 years ago. He and his wife, Diana, opened The Big Bamboo Beach Restaurant in the 1980s with just a three-rock grill. The beach bar was added a few years later.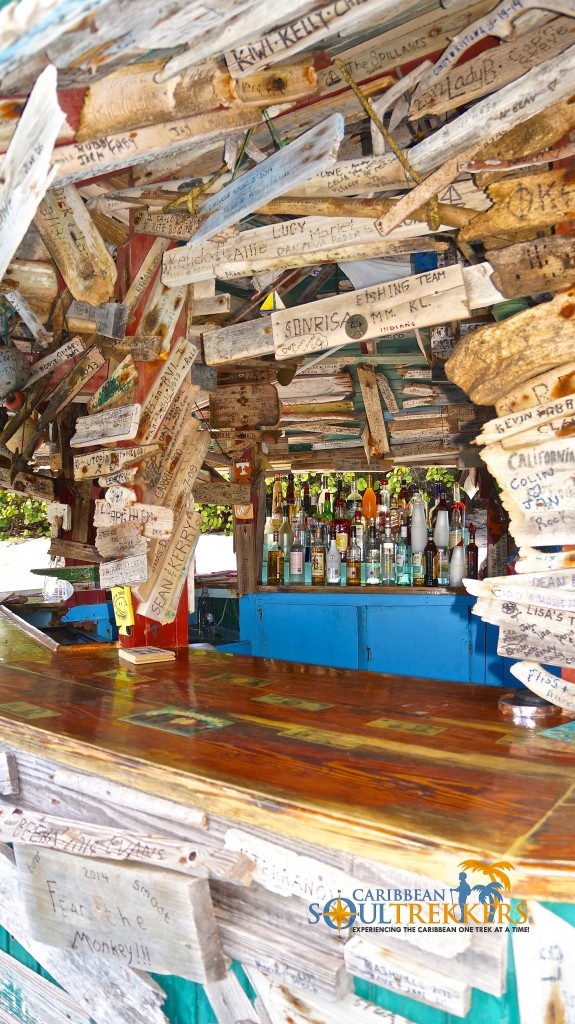 Hundreds of driftwood placards signed by guests now cover The Big Bamboo Beach Bar
We asked Aubrey to explain the significance of the driftwood placards. He responded that one day while sitting on the beach, he watched as a glass bottle magnified sunlight and started a small fire in some driftwood. This sparked an idea – guests could use the abundant sunshine and driftwood along with a magnifying glass on hand at the beach bar to create individualized mementos. Now, hundreds of adoring fans have left their mark at The Big Bamboo Beach Bar in this unique way.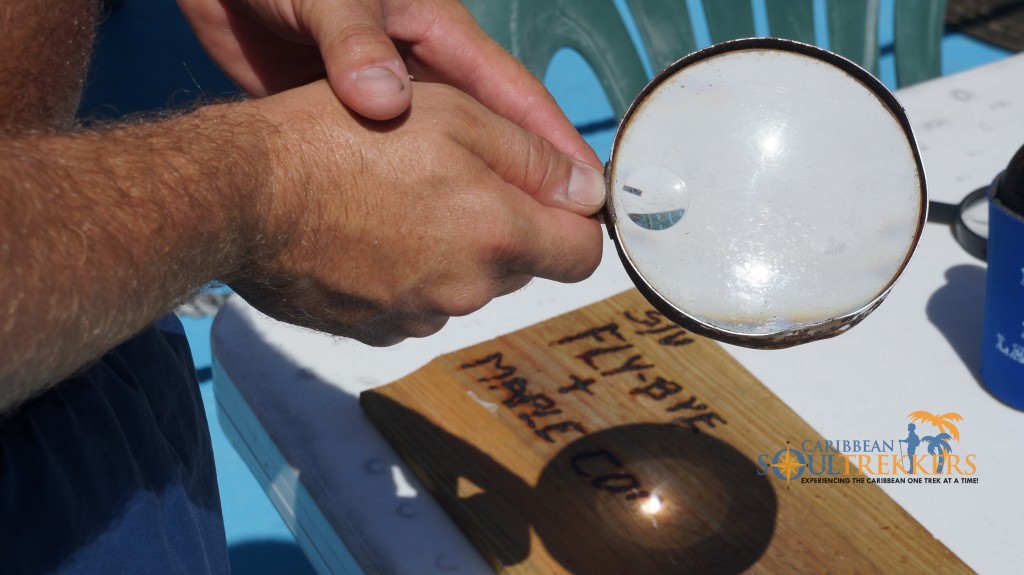 Our captain, Shawn Martin, working diligently to ensure we leave our mark at The Big Bamboo Beach Bar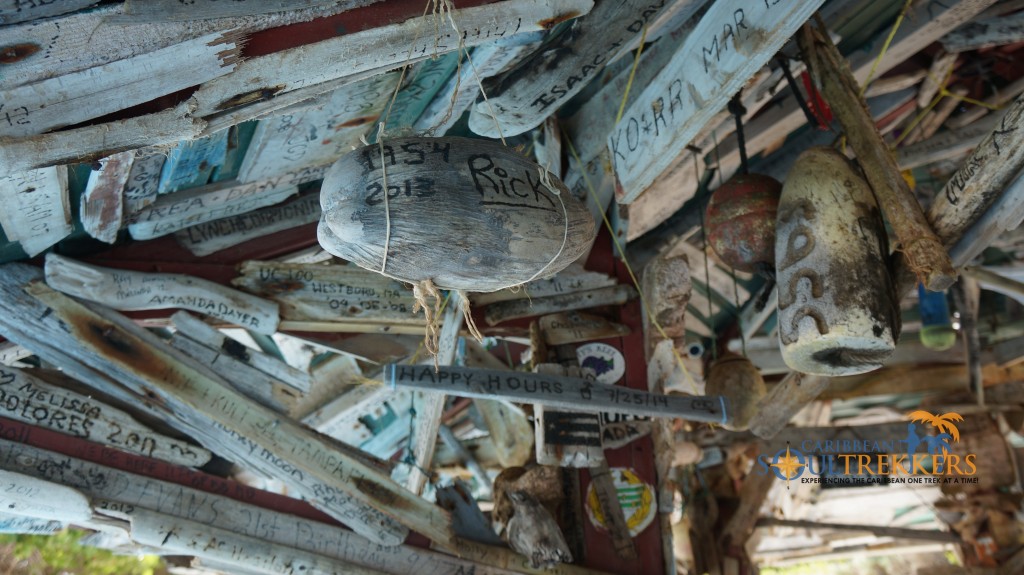 Look for our placard among the others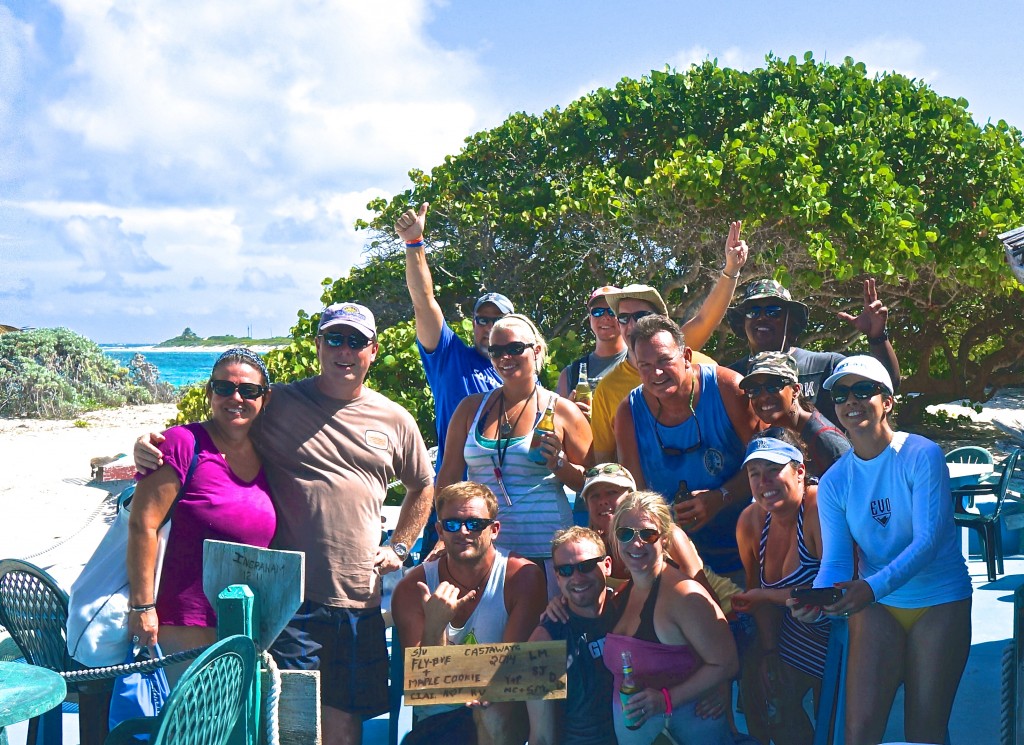 Our motley crews from Fly Bye and Maple Cookie proudly showing off our freshly made placard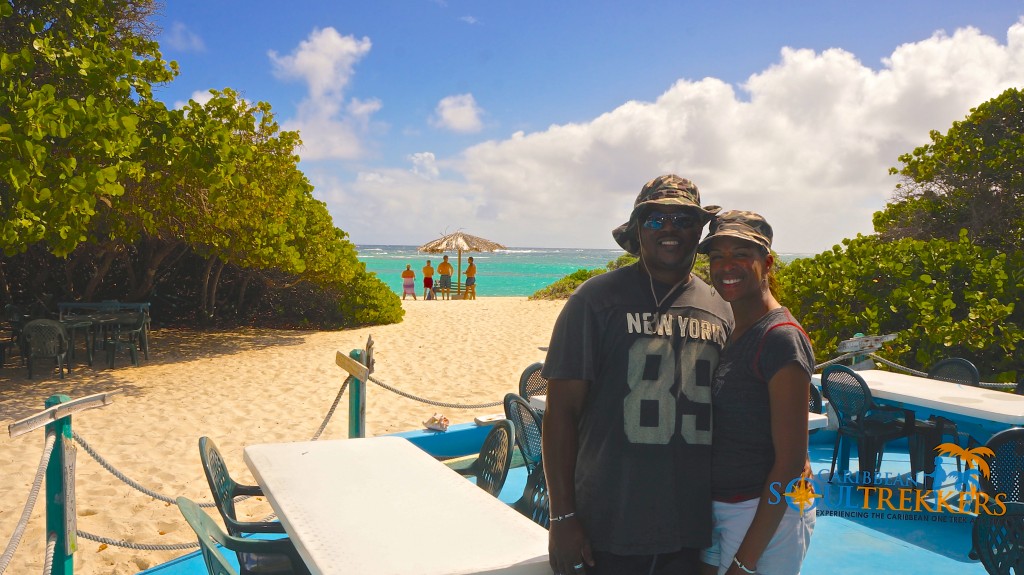 The Big Bamboo Beach Bar and Restaurant is located in Anegada, BVI on Loblolly Bay.
Hours are 10:00 am to 6:00 pm daily.
For dinner reservations and to arrange for a free ride from your destination, call the Big Bamboo on VHF Channel 16 or phone 1-284-499-1680 or 1-284-495-8129.
For more details, check out their website