Trek Tips: 8 Things to Know Before Traveling to St. Thomas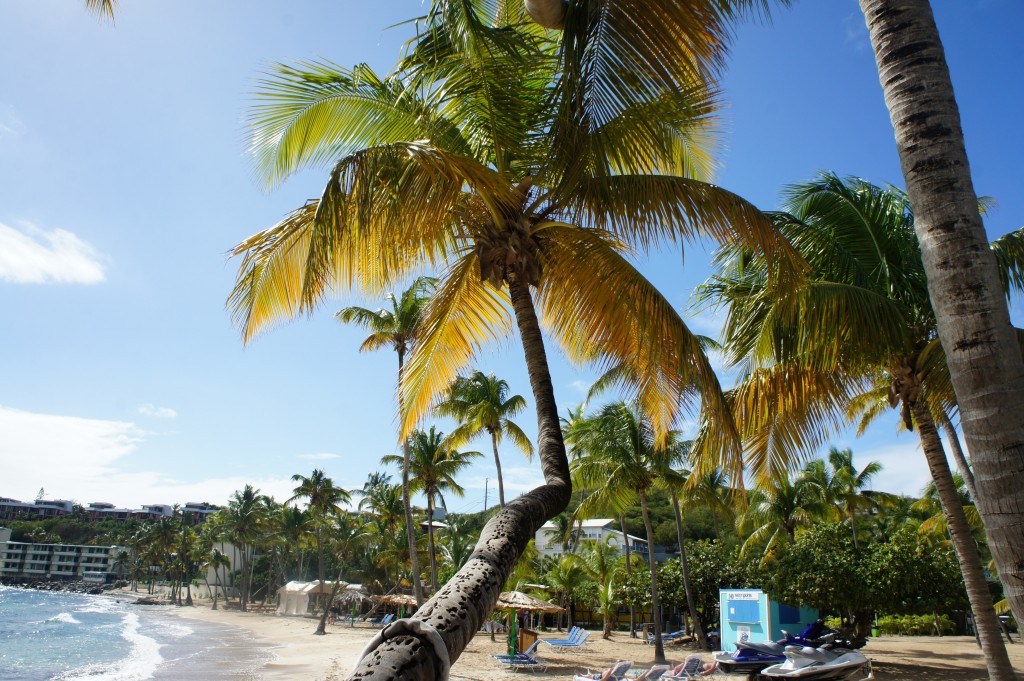 Bolongo Bay, St. Thomas
St. Thomas is part of the U.S. Virgin Islands (USVI), and is a convenient getaway from the East Coast. While visiting St. Thomas, travelers enjoy beautiful beaches, duty-free shopping, historic sites and an eclectic assortment of restaurants. Here are a few tips for planning a trip to St. Thomas :
Before you go
1. Passports are not required for U.S. citizens to enter the USVI. A valid government-issued ID or a birth certificate will suffice. U.S. citizens can also skip past customs when entering the USVI. All of this means that you will go from stuffy plane to breezy beach lounger in no time!
2. But, pack your passport anyway and take a day trip to one of the nearby British Virgin Islands. Transportation from St. Thomas is available by ferry service, water taxi, boat or private charter. Our group took a day trip to Jost Van Dyke and spent the day on White Bay where catamaran-cruising visitors wade into deep turquoise waters then lounge on the powdery white beach or hop from beach bar to beach bar. White Bay is home to the world-famous Soggy Dollar Bar where the Painkiller, a delightful blend of orange juice, pineapple juice, cream of coconut and Pusser's rum (topped with a sprinkle of nutmeg) originated and continues to be the drink of choice for hundreds of visitors each year.
3. Call your credit card company before you go just to be on the safe side. Even though St. Thomas is a U.S. territory, transactions from there may appear suspicious and could lead your card to be deactivated before your trip hits full swing.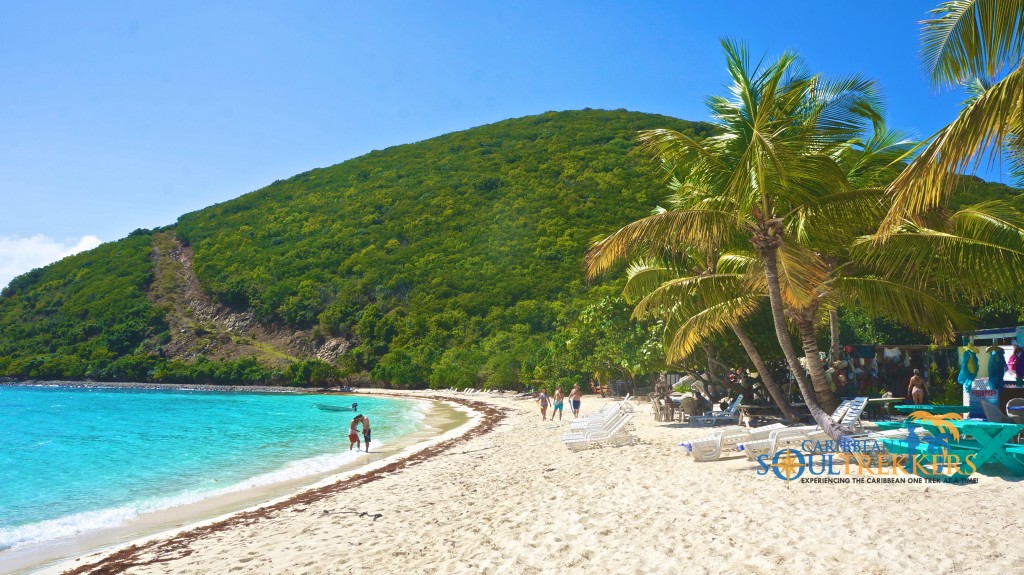 A day trip to neighboring Jost Van Dyke requires a passport but is worth the trip
…for gorgeous beaches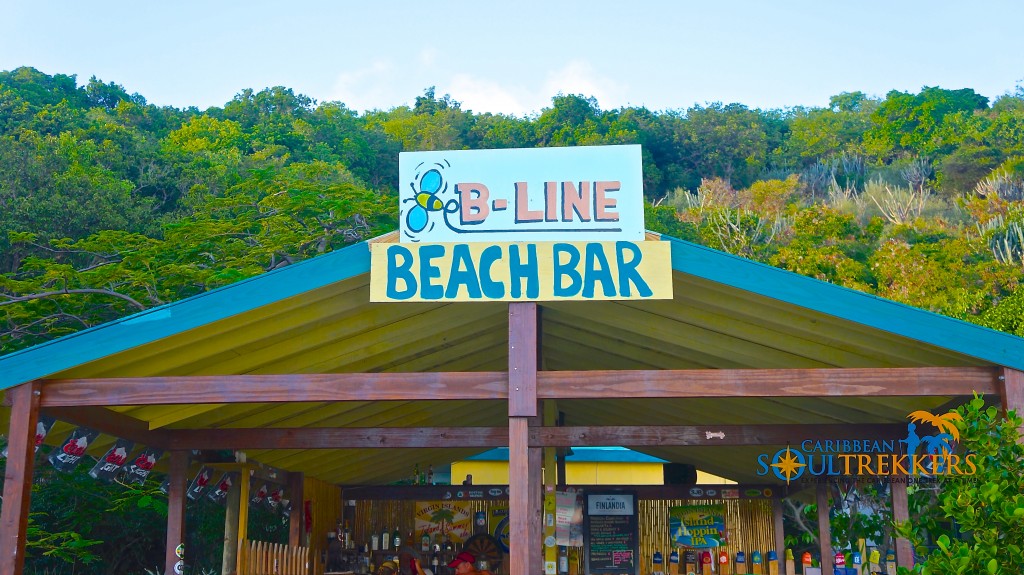 …amazing beach bars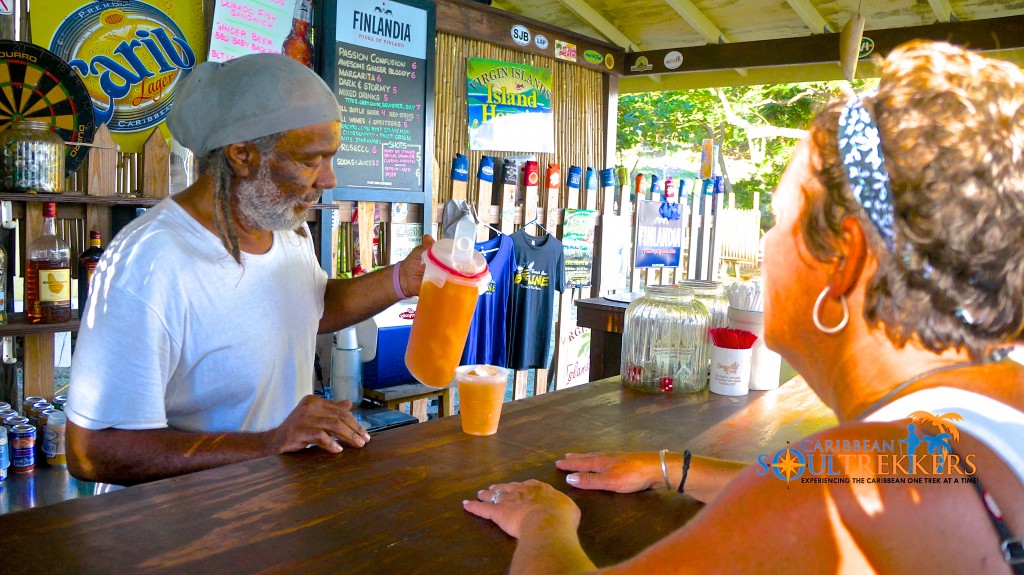 …one-of-a-kind refreshments (like B-Line Beach Bar's Passion Confusion)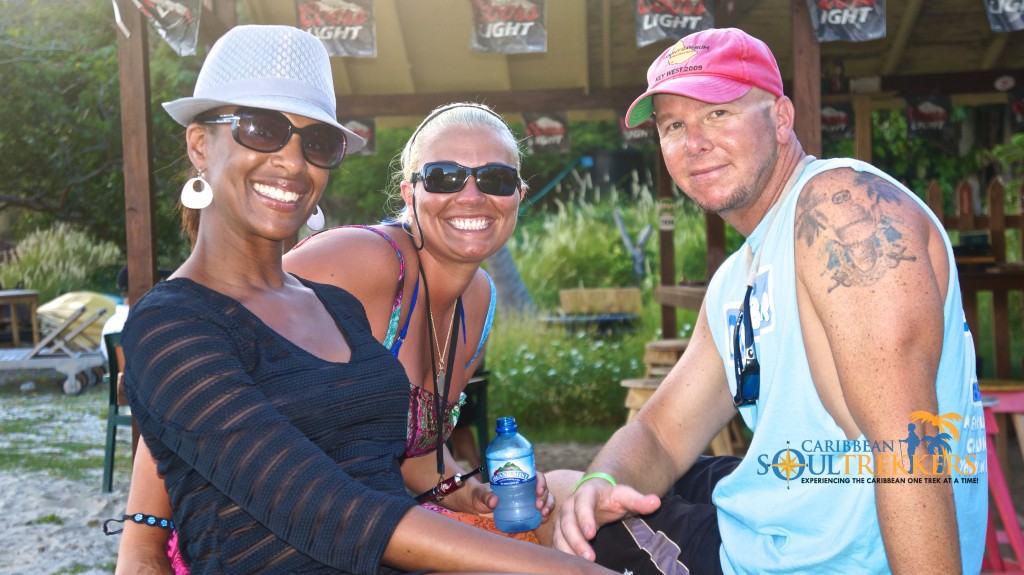 …and hangin' with friends
While on the island
4. St. Thomas, St. John and St. Croix are the only places under U.S. jurisdiction where driving is on the left-hand side. Be prepared for this when riding in a taxi or driving your rental car. And, when crossing the streets, be sure to first look to your right-hand side.
5. Apply sunscreen and bug spray around the clock. The need for sun protection is obvious but we were caught off guard by the insects that flourished because of scattered rainstorms. We found mosquitos lurking in bathrooms, shops and beach bars at all times of the day.
6. Get to popular beaches, attractions and shops before the cruise ship passengers swarm in. St. Thomas' colorful port of Charlotte Amalie is one of the busiest in the Caribbean and can become quite congested when cruise ships are in. For an itinerary of cruise ships sailing into Charlotte Amalie, visit Virgin Island Now's website.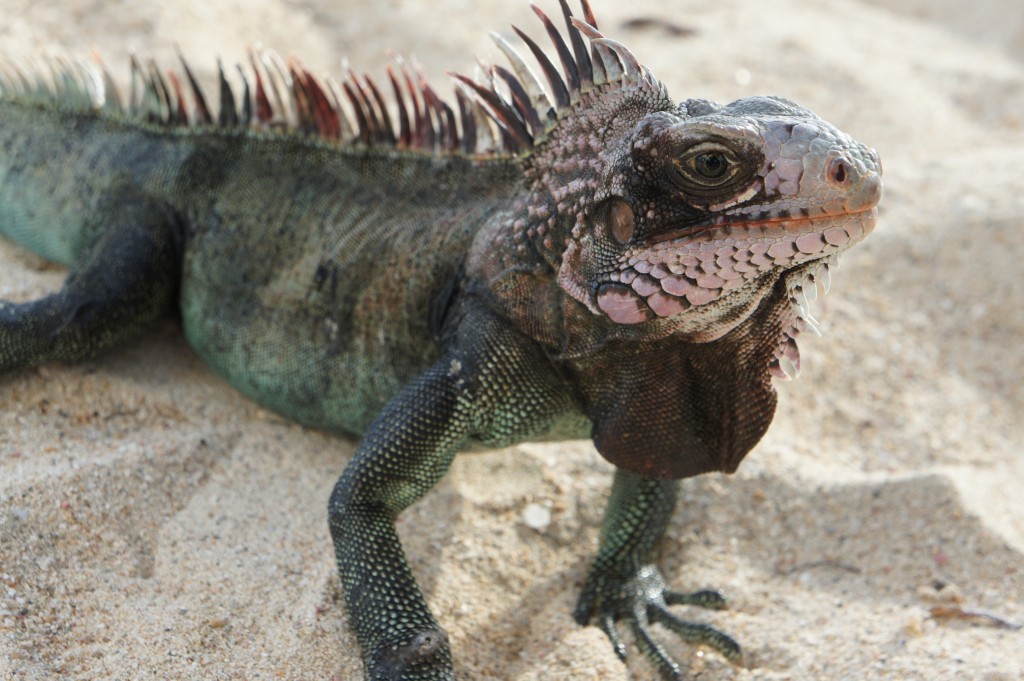 Inquisitive iguana at Bolongo Bay Beach
Before you leave
7. Each U.S. citizen may carry a maximum of five bottles of alcohol back home. But, a sixth bottle of alcohol is permitted if it is made in the USVI. If you wait to purchase your liquor at the airport before departing, the bottles will be packaged for you and don't have to be checked again if you board a connecting flight.
8. Unlike your arrival, you will have to clear customs when leaving St. Thomas. This is where you will have to account for all that shopping you did in Charlotte Amalie. But don't despair – the process is pretty quick and up to $1200 of duty free merchandise can be claimed per person.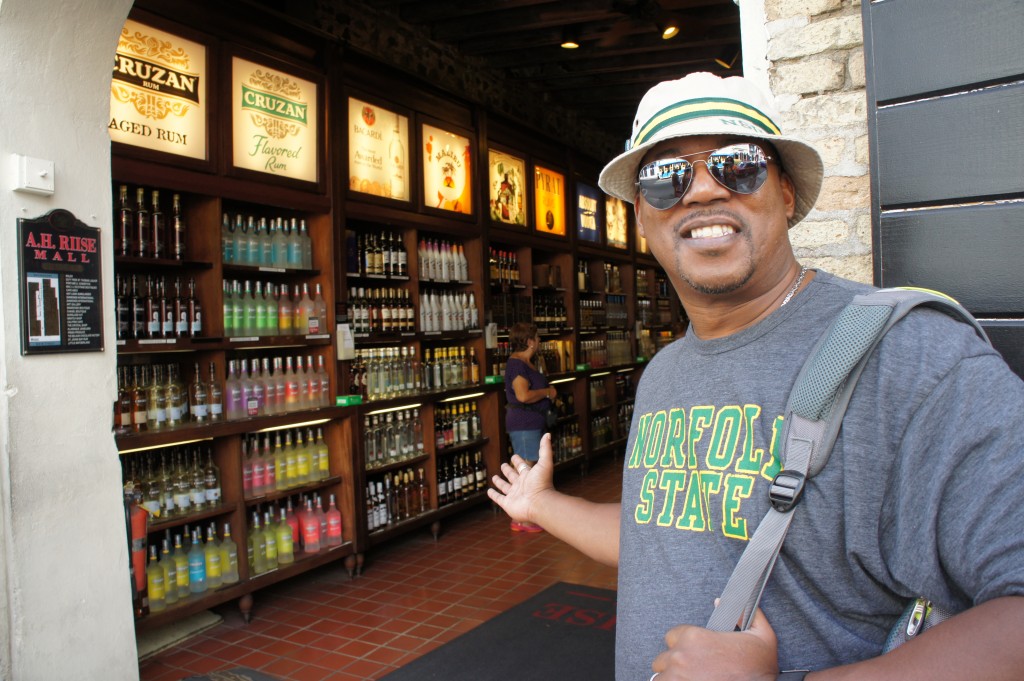 Mango Eddie preparing to take advantage of USVI's extra rum allowance