Trekking in St. Thomas: Part 2
Day three started off with blue skies and sunshine. Having no set agenda for the morning, we joined the Castaways for a trip to Sapphire Beach. As we caught our first glimpses of the multi-hued waters from the hill above, we agreed that the name was dead on. The water twinkled as though millions of jewels had spilled into the deep blue ocean. Minutes later, we were on the beach and blown away by this tropical oasis of soft sand, palm trees reaching to the sky and postcard-worthy views of St. John and the BVIs. This is certainly a great place to spend a day and won't leave you disappointed if you can't make it over to Magen's Beach.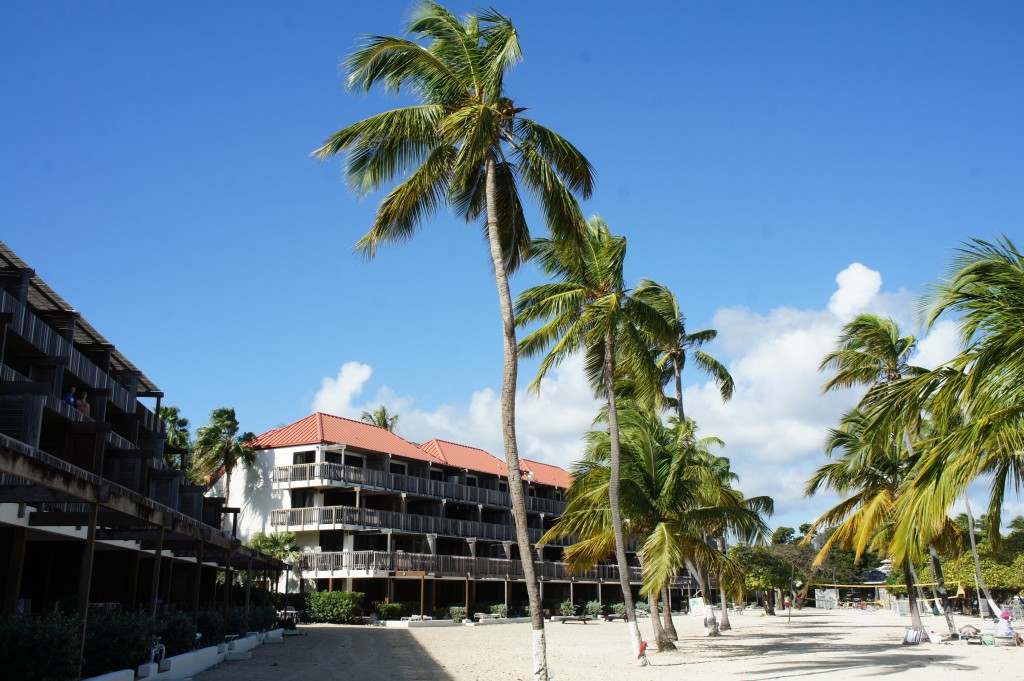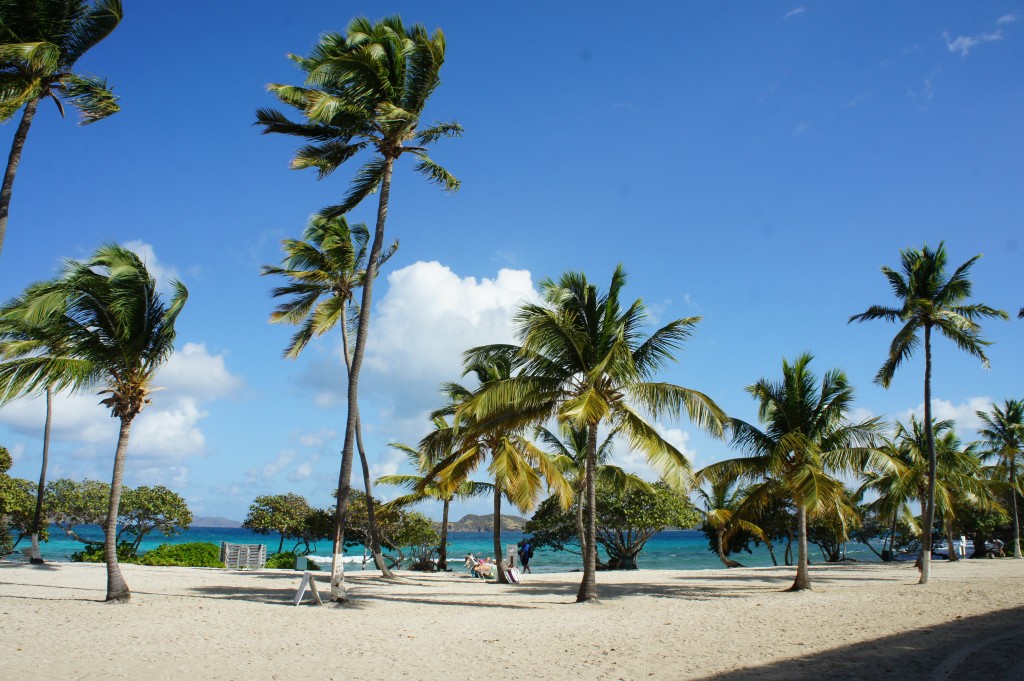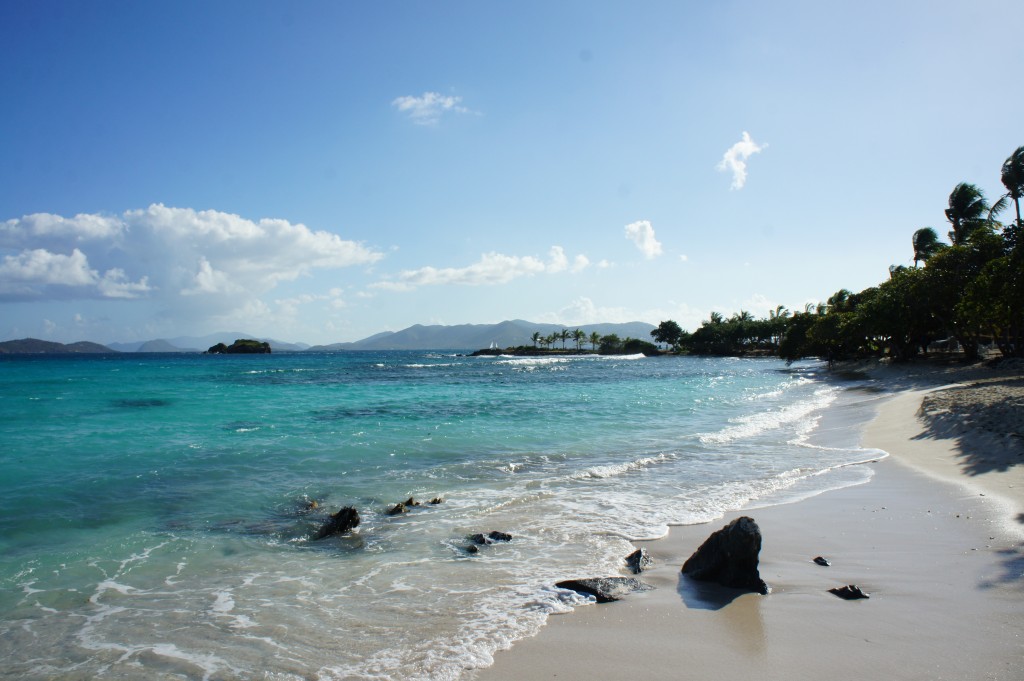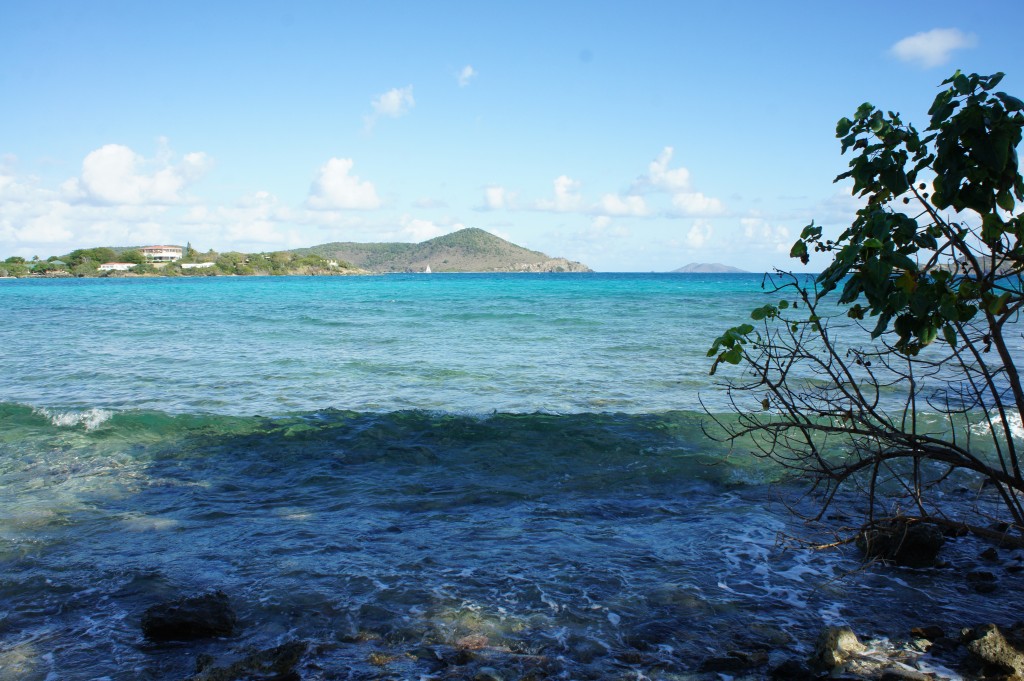 Food and drink are available at the Sapphire Bar and Grill but we were happy to relax with a bucket of beers at the Banana Cabana. It sits on a small patch of grass between the resort buildings and was the perfect hide away as other sun-worshippers began to descend onto the beach. Banana Café offers a sizeable drink menu (including the Dirty Monkey), sandwiches and snacks and (if you're lucky) an opportunity to meet the most hilarious character on the beach, Thor. Look for him if you need help finding chairs and water activities.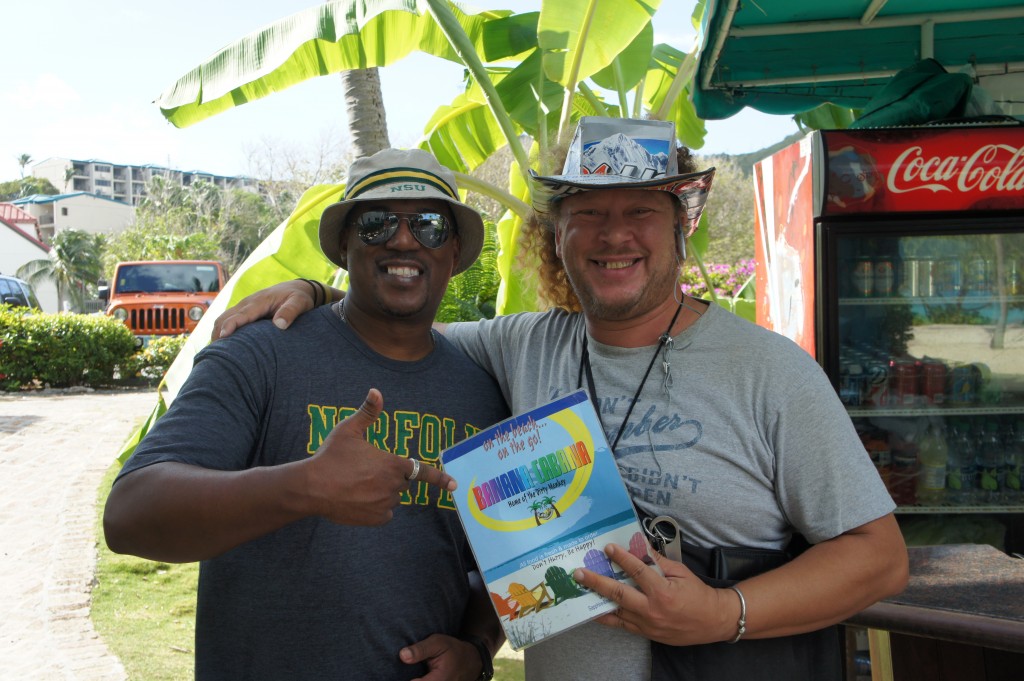 On the way out, we caught one last glance of the ocean and neighboring islands from a lookout point at the top of the hill.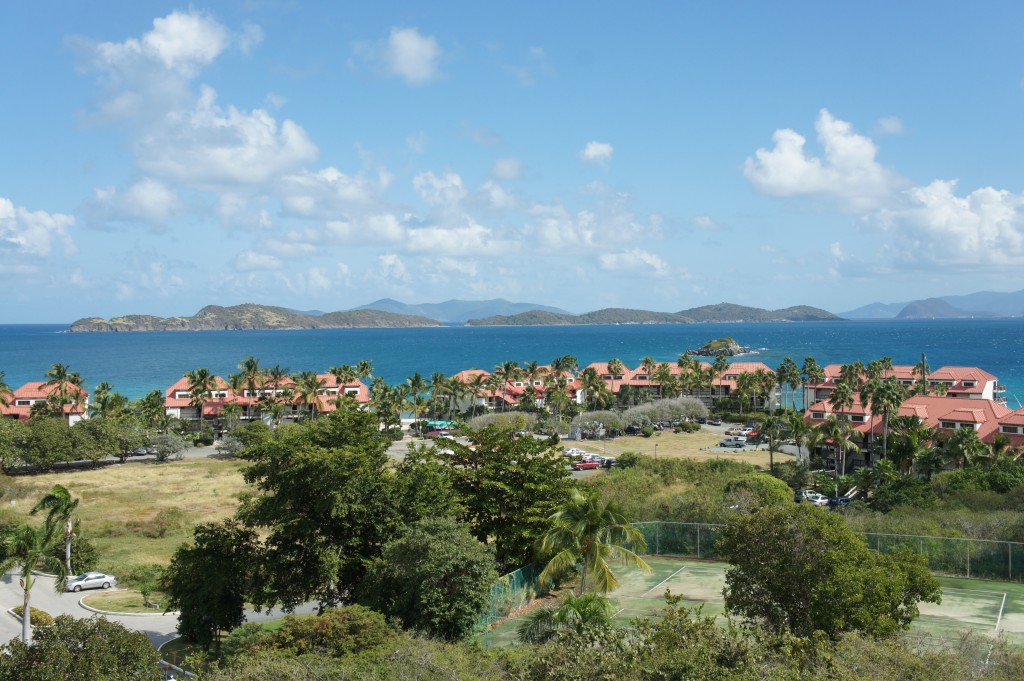 For me, there's nothing better than following a morning on the beach with an afternoon of shopping. So, our next stop was Charlotte Amalie.
Long before it became a shopping mecca in the Caribbean, it was a port city that catered to legitimate traders as well as pirates. The valuable waterfront immediately took precedence over personal land space. This explains the narrow streets (wide enough for horse drawn carriages, the major mode of transportation at the time) and abundance of closely built brick warehouses (now used as stores). Enterprising businessmen opened beer halls to quench the port's thirsty travelers. These establishments became prominent enough to influence the city's first name – Taphaus (pubs).  As the city gained a reputation, some felt the need to change its name to something more respectable. And so in the late 1600s or early 1700s, it was renamed Charlotte Amalie after the wife of Denmark's king at the time. The city continued to flourish as a large portion of its earliest inhabitants, freed slaves, opened their own stores. Almost three hundred years later, Charlotte Amalie remains one of the busiest port cities in the Caribbean drawing about 1.5 million cruise ship passengers each year.
We felt a palpable energy as we spent hours weaving in an out of  local vendor stalls near the Post Office and shops that lined the city's hills. We left with turquoise earrings and a spacious beach bag, a new flag for my Little Switzerland souvenir bracelet and a bag full of t-shirts.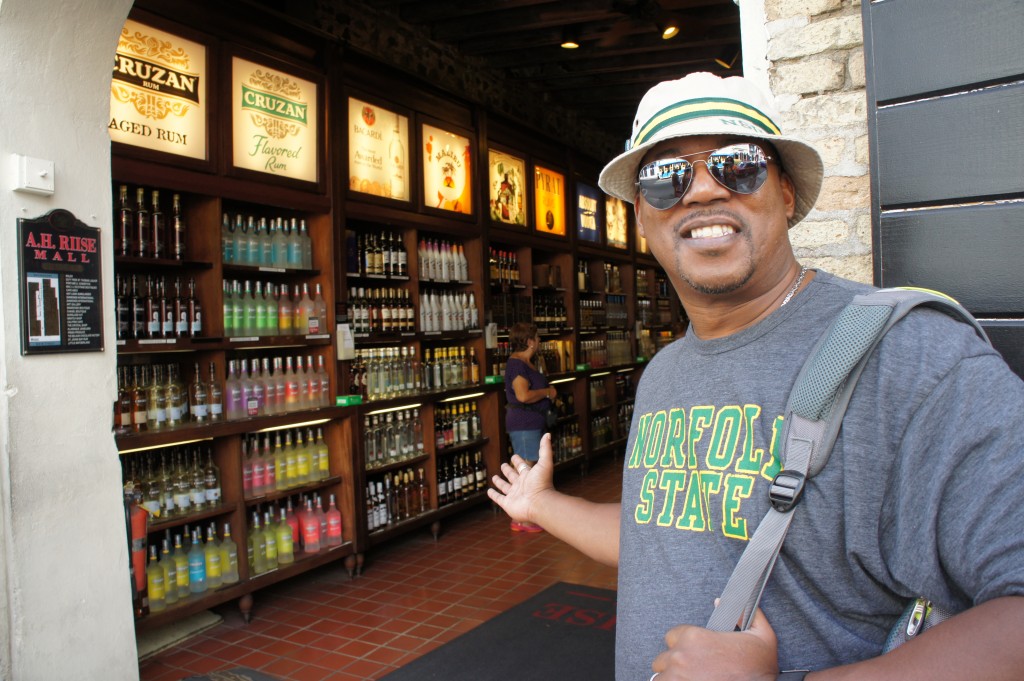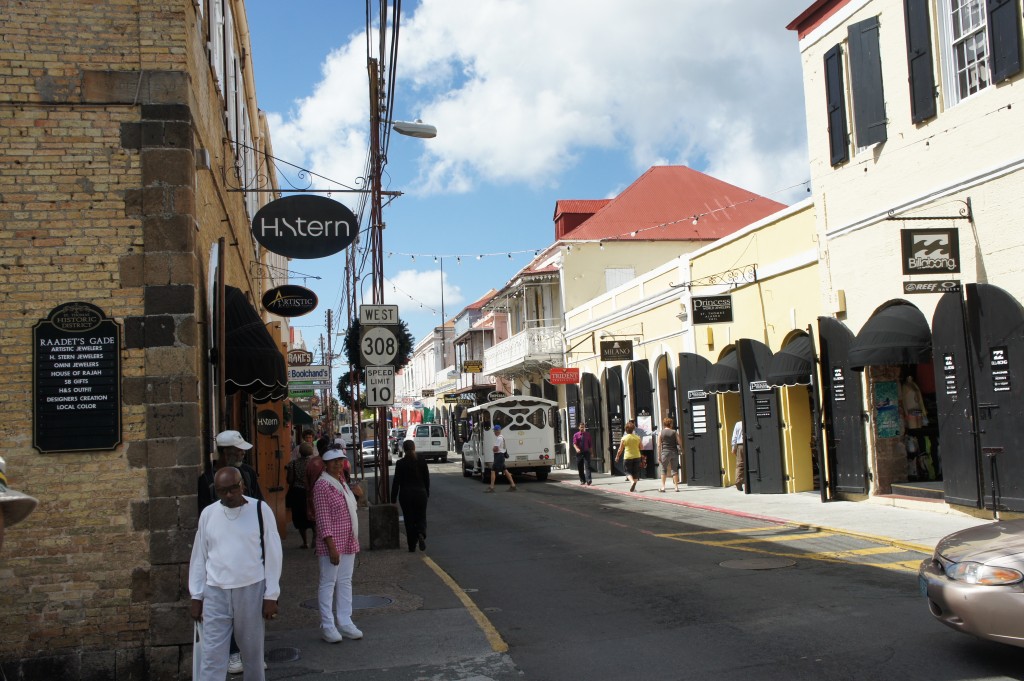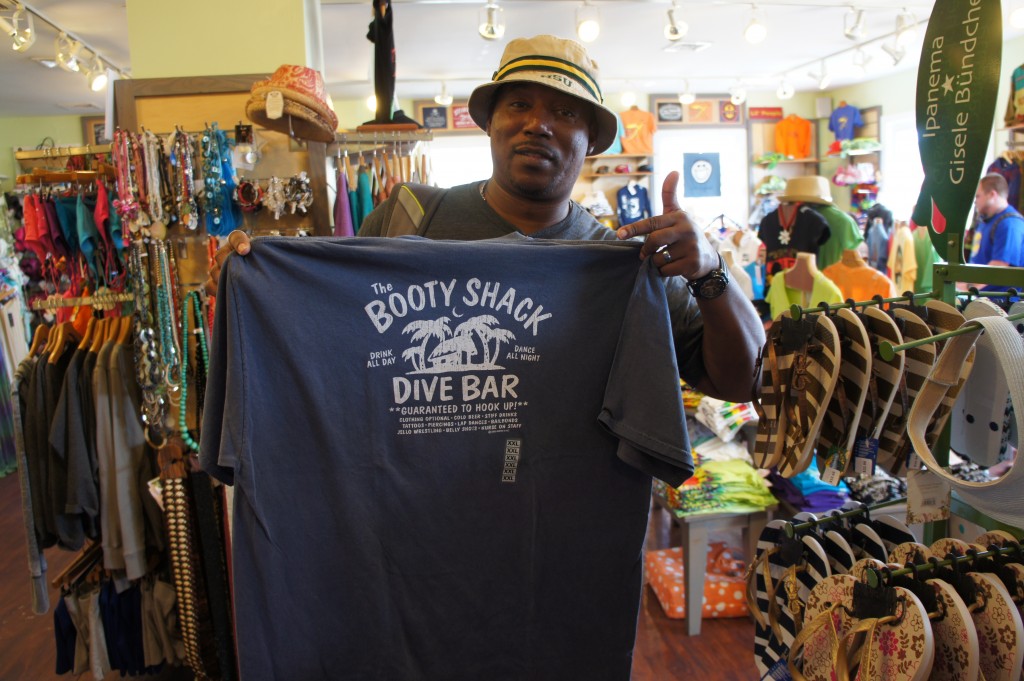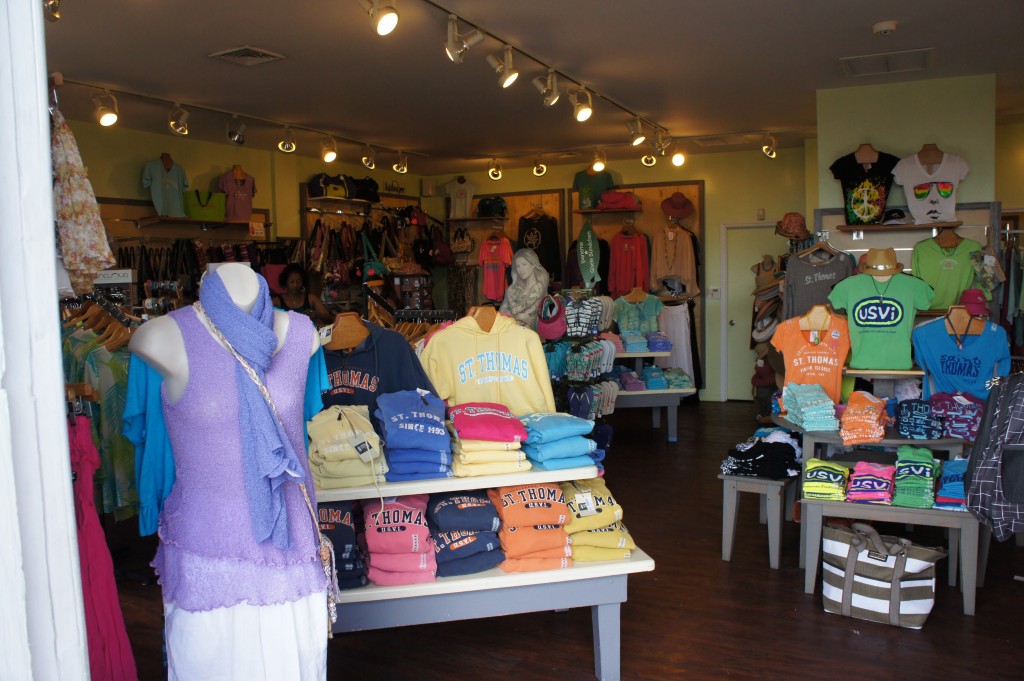 When our bellies growled, we followed a sign to Gladys' Café and entered at the encouragement of a couple who were just leaving and singing the cafe's praises. See our separate post for details about this great restaurant for Caribbean Soul food.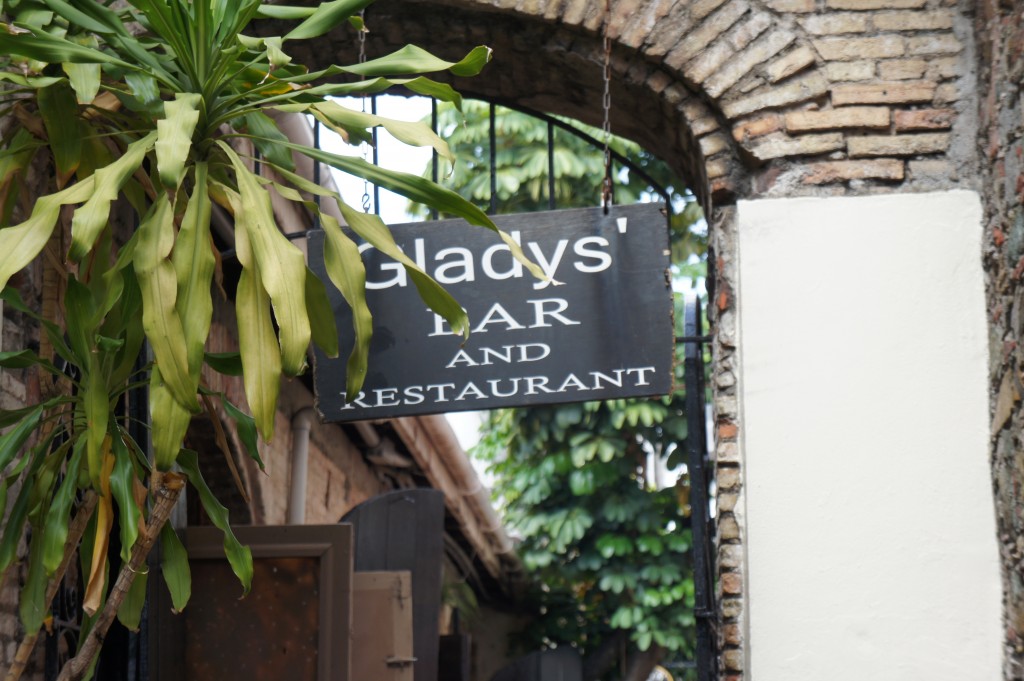 Before heading back to the resort, we made one last stop at Magic Ice, a surprisingly entertaining museum of ice across from the red pirate ship. Though I really didn't need a reminder of the cold we left back home, we really enjoyed this unique venue for its funny staff and unexpected uses of ice including a towering sculpture of Bob Marley, a royal thrown, a guillotine, an ice slide and a pirate ship/bar that served Cruzan rum shots in glasses made of ice!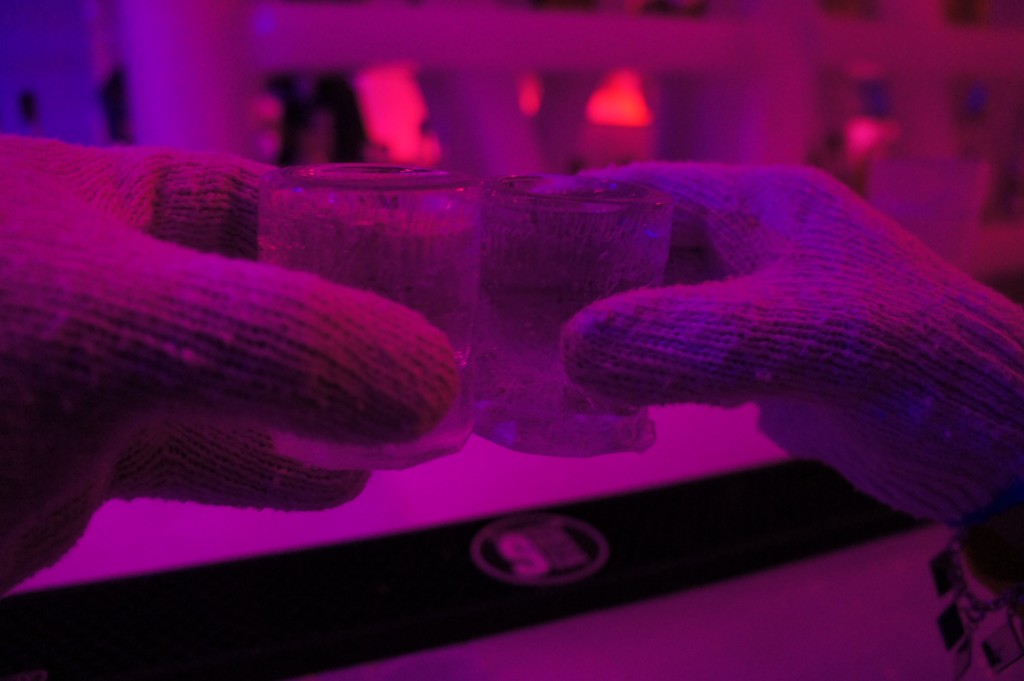 The rest of the day was a blur of activities back at Bolongo Bay. We cheered our friends on for a rum snorkel scavenger hunt, we guzzled shots at a private Cruzan rum tasting event and we laughed, drank and stuffed ourselves at Iggies again (dang, those Carib beer-battered fish and chips were amazing!).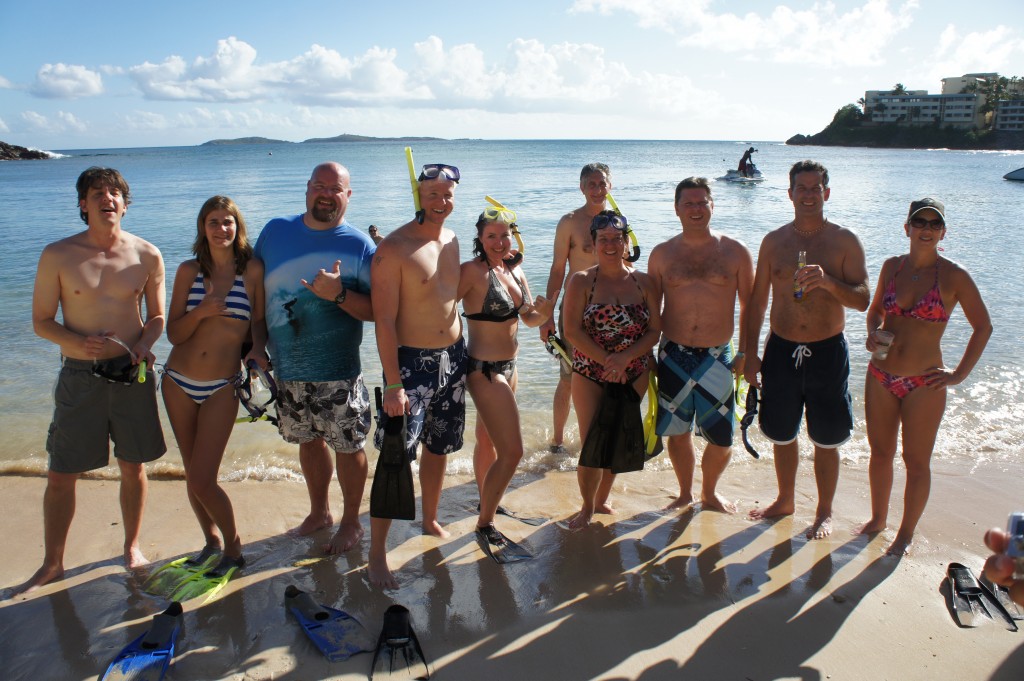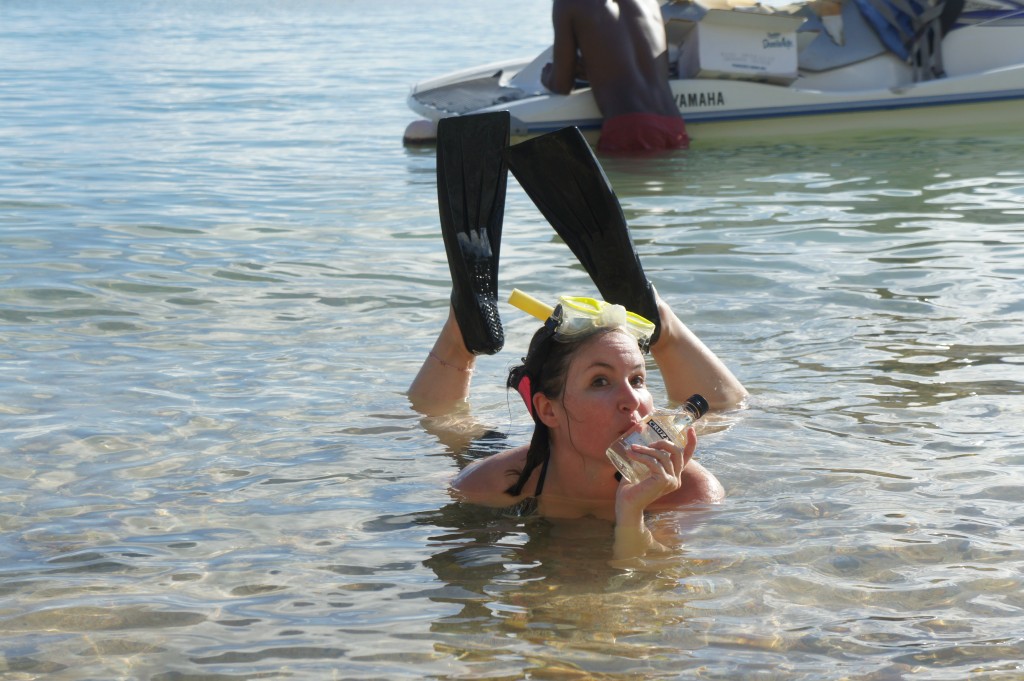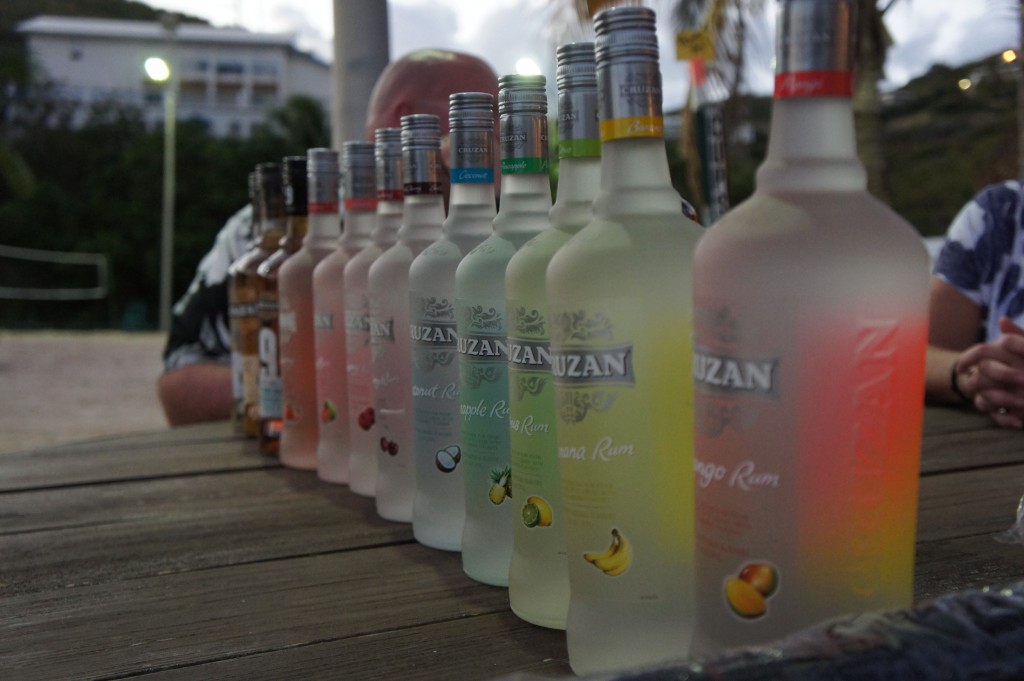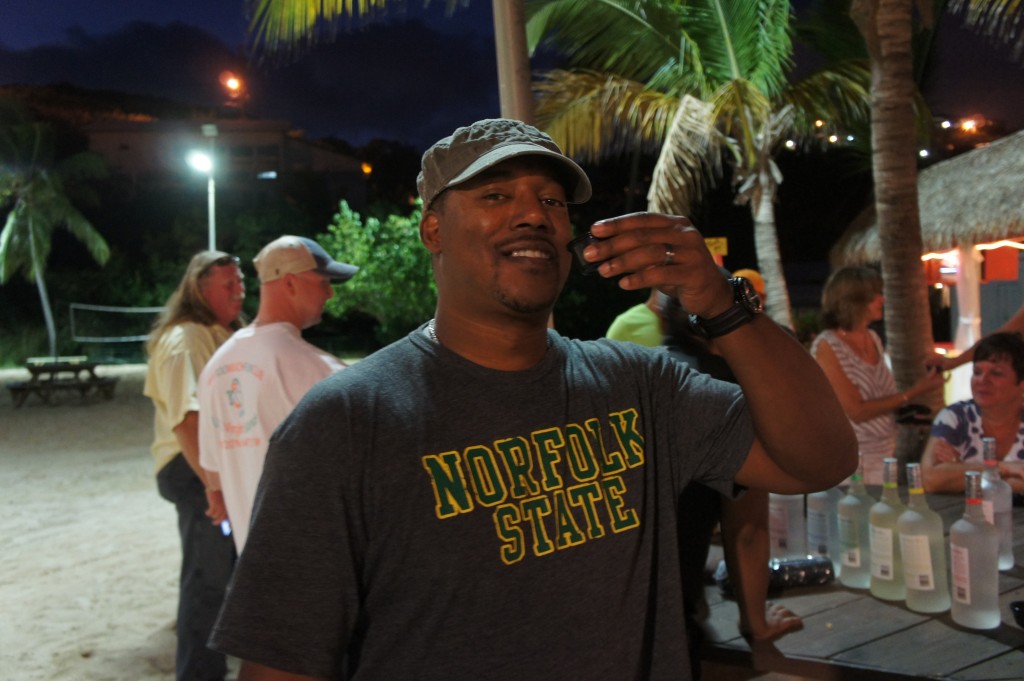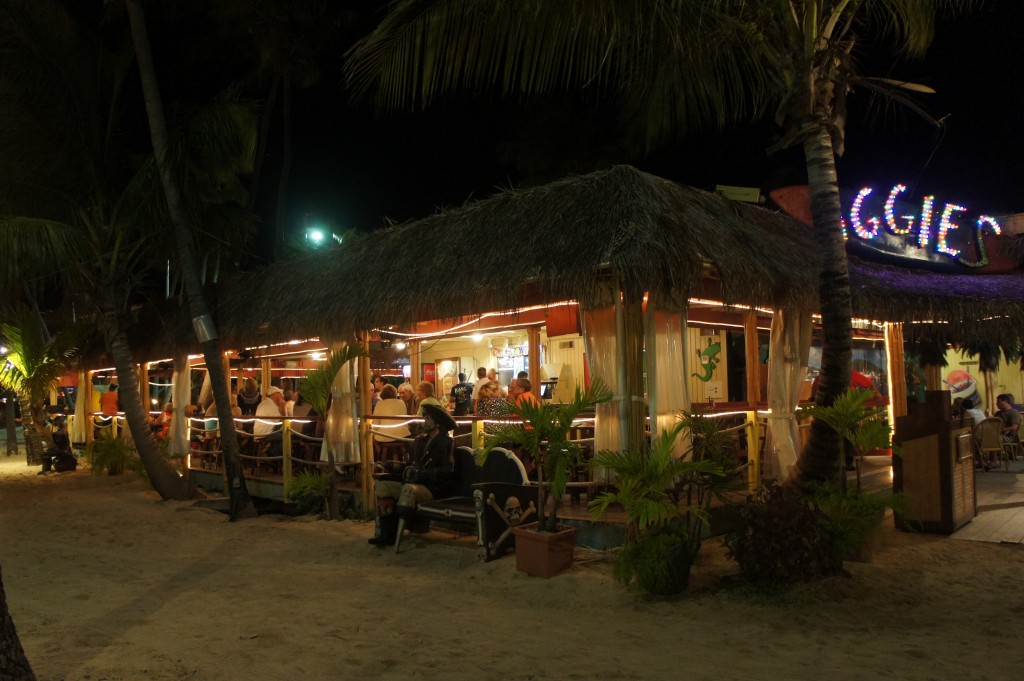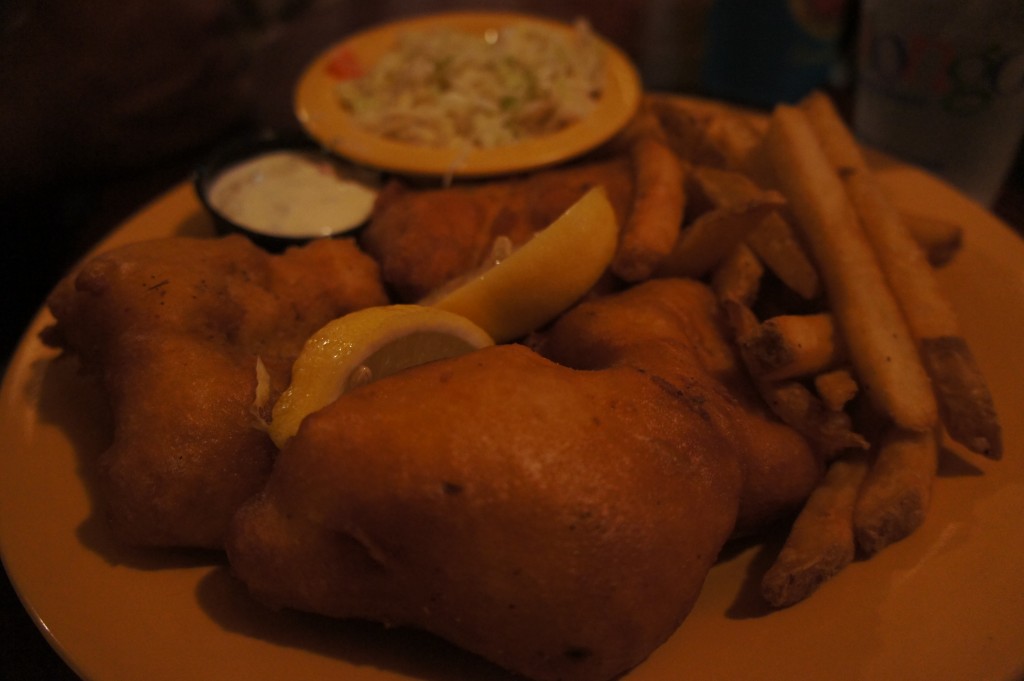 For our last full day on the island, we wiped away our tears (parting would be such sweet sorrow) and joined our new friends for another day of adventure. The resort didn't have enough guests scheduled for a day trip to St. John but it turned out that arranging our own trip was cheaper and much more flexible. We caught a taxi to Red Hook, had breakfast and coffee at Latte's in Paradise and took the 20 minute ferry ($7 per person each way) to St. John where we rented a jeep ($90 for the day) near the ferry terminal. Simple.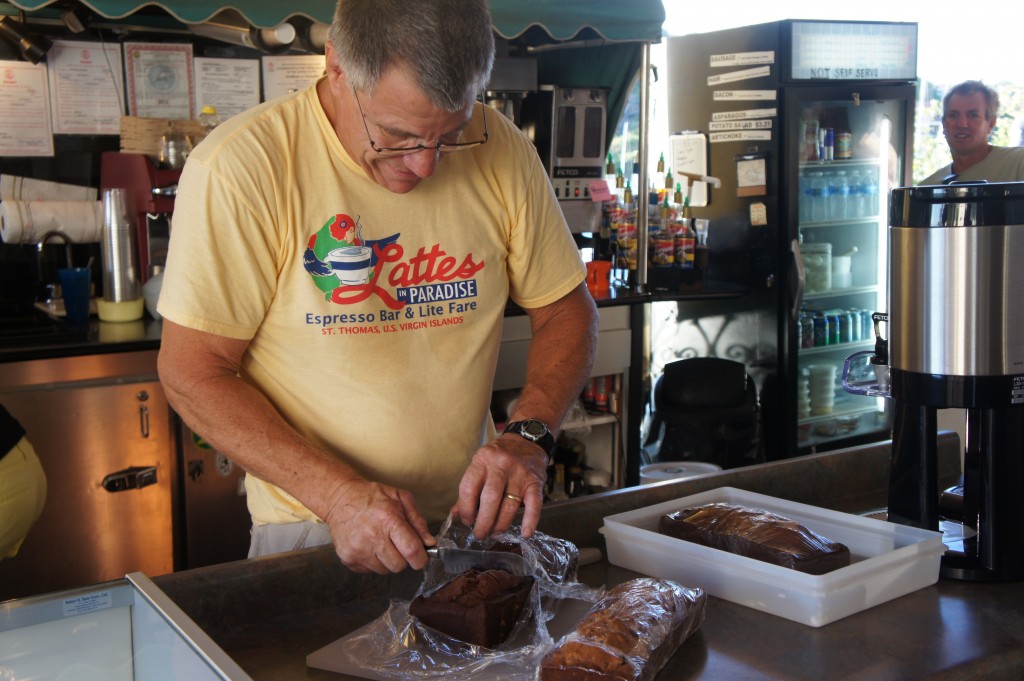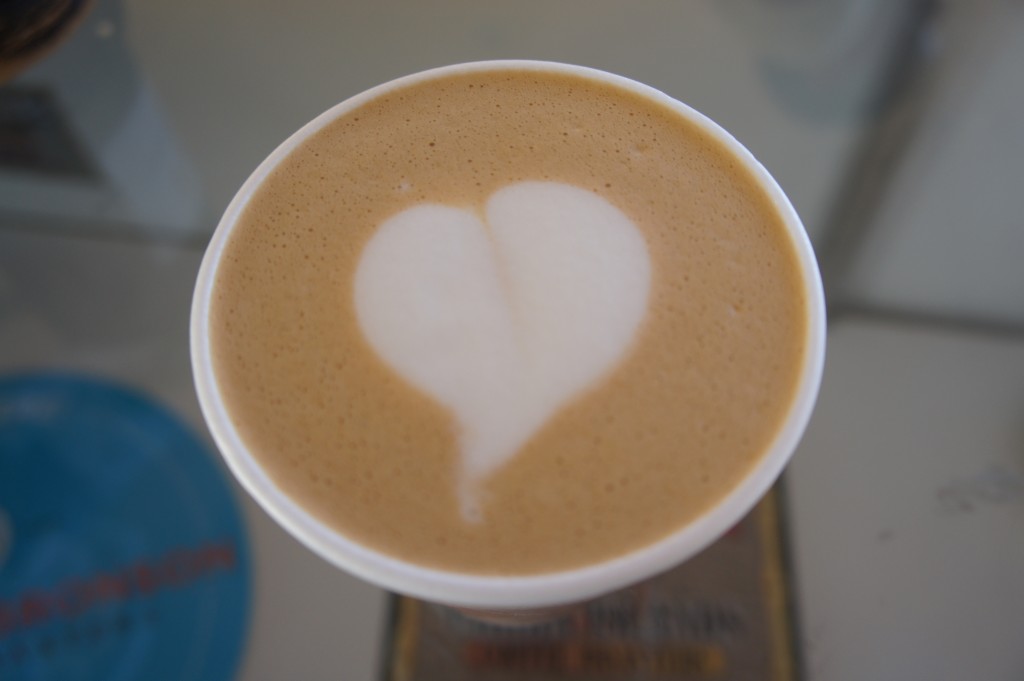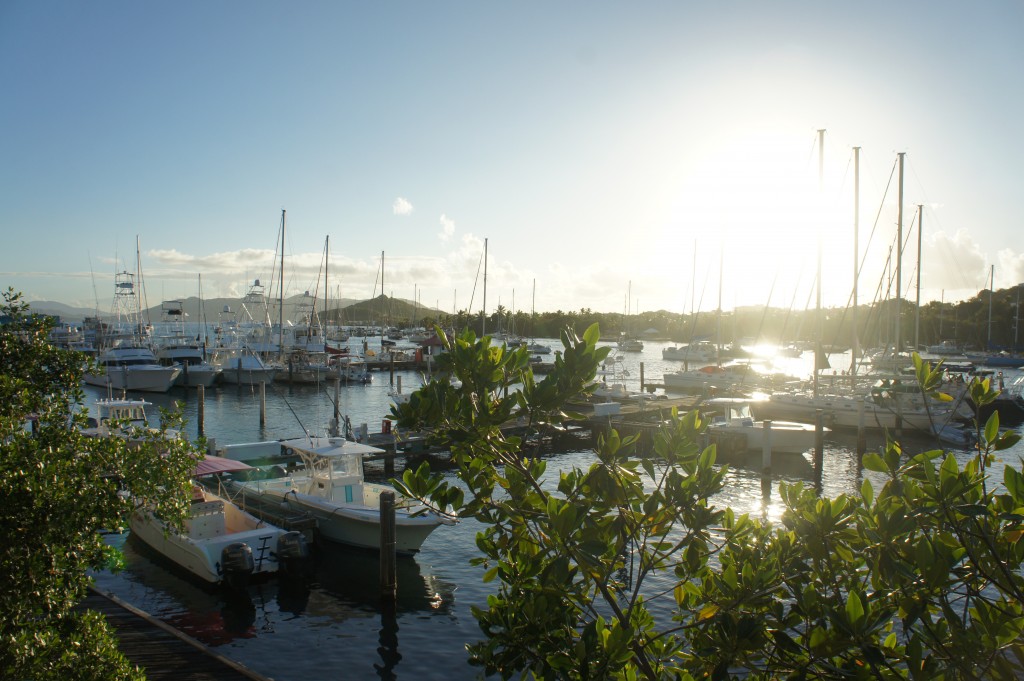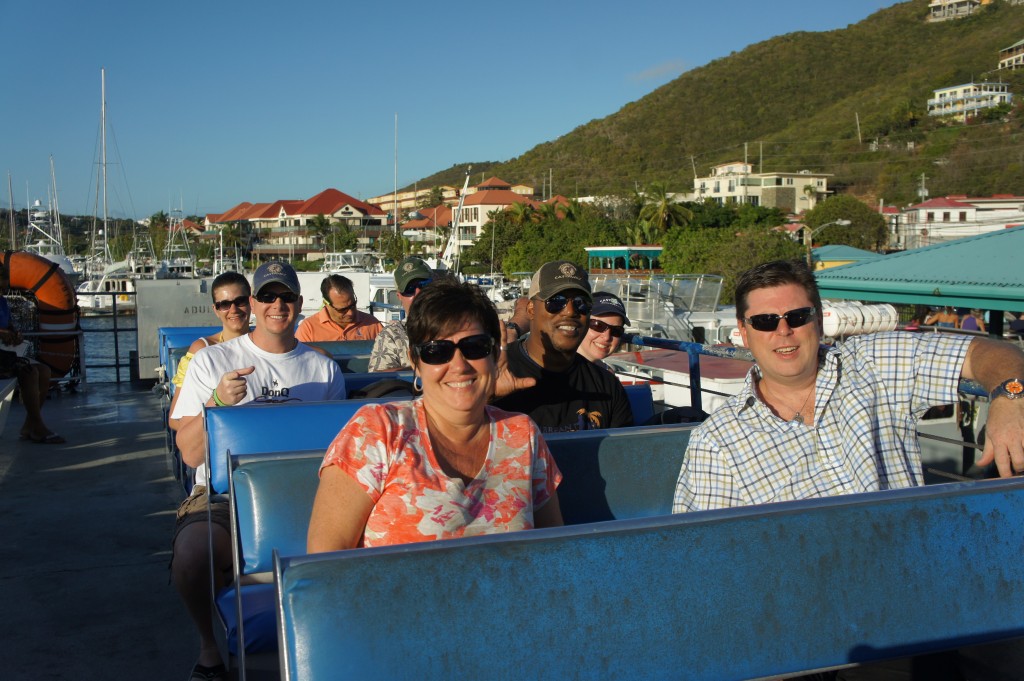 We spent the day driving through the verdant island and following bumpy roads to beautiful lookout points and refreshment stops. Check back soon for more details about our day trek to St. John.
We returned to St. Thomas in time to join the sunset harbor cruise from Bolongo Bay's own catamaran, Heavenly Days.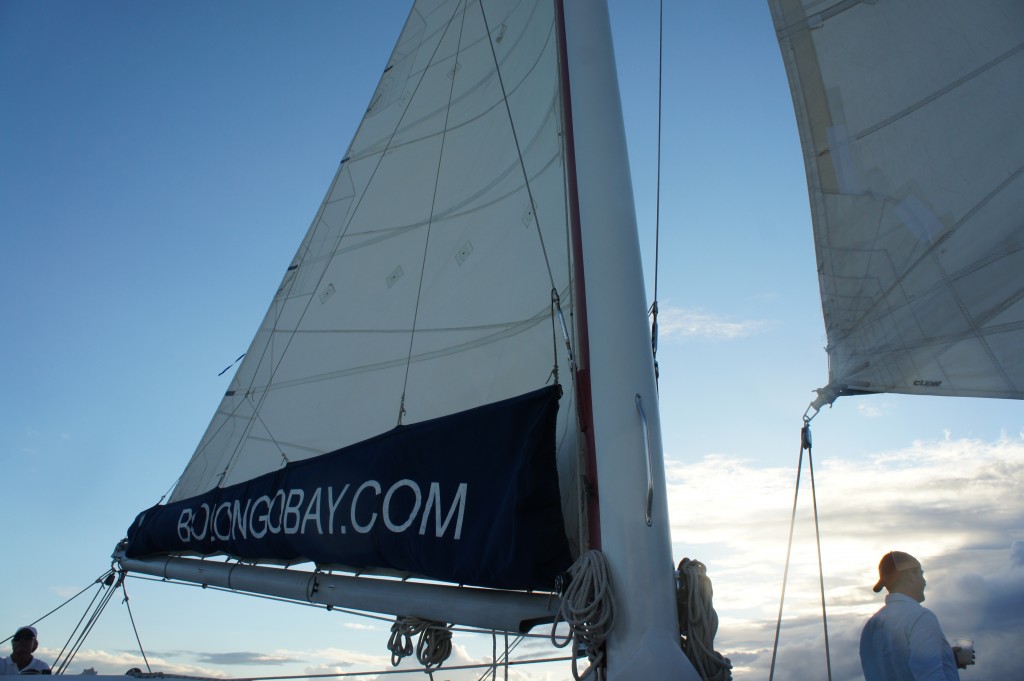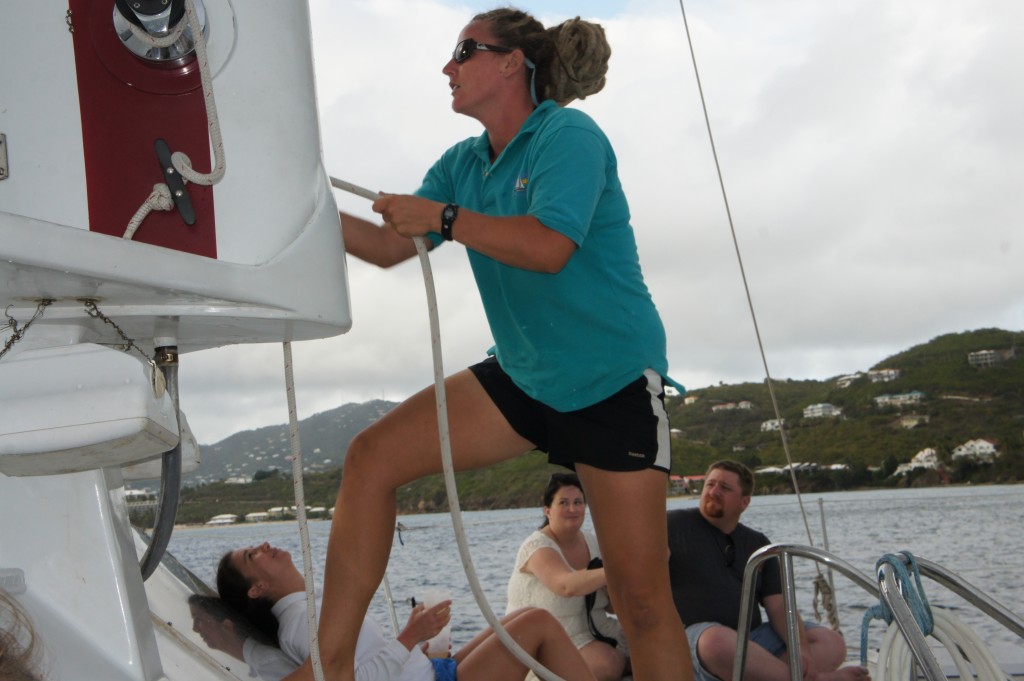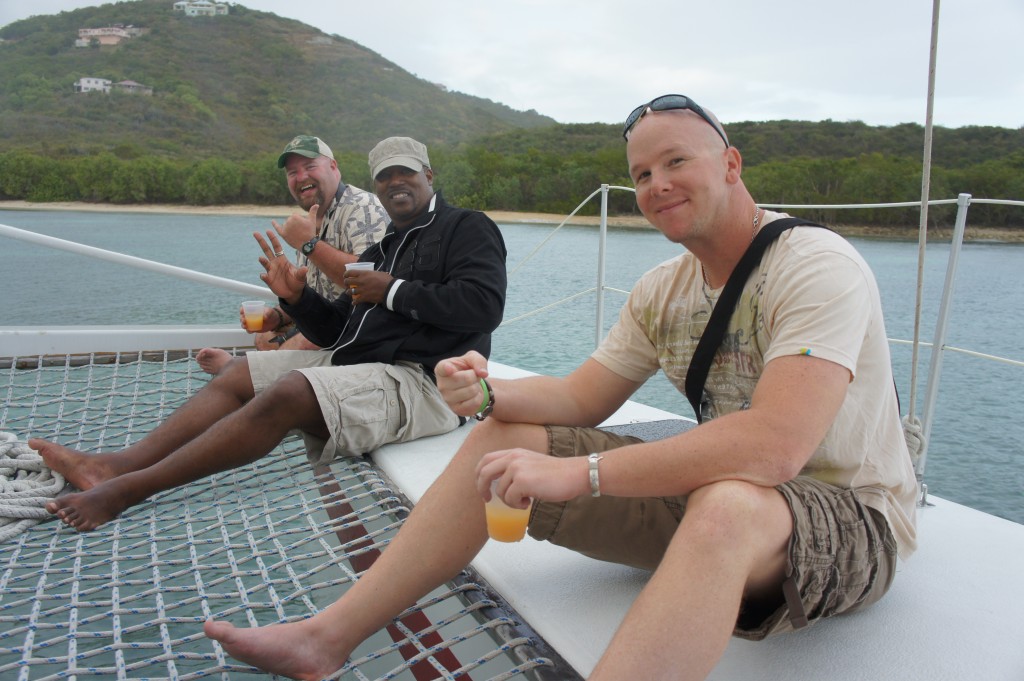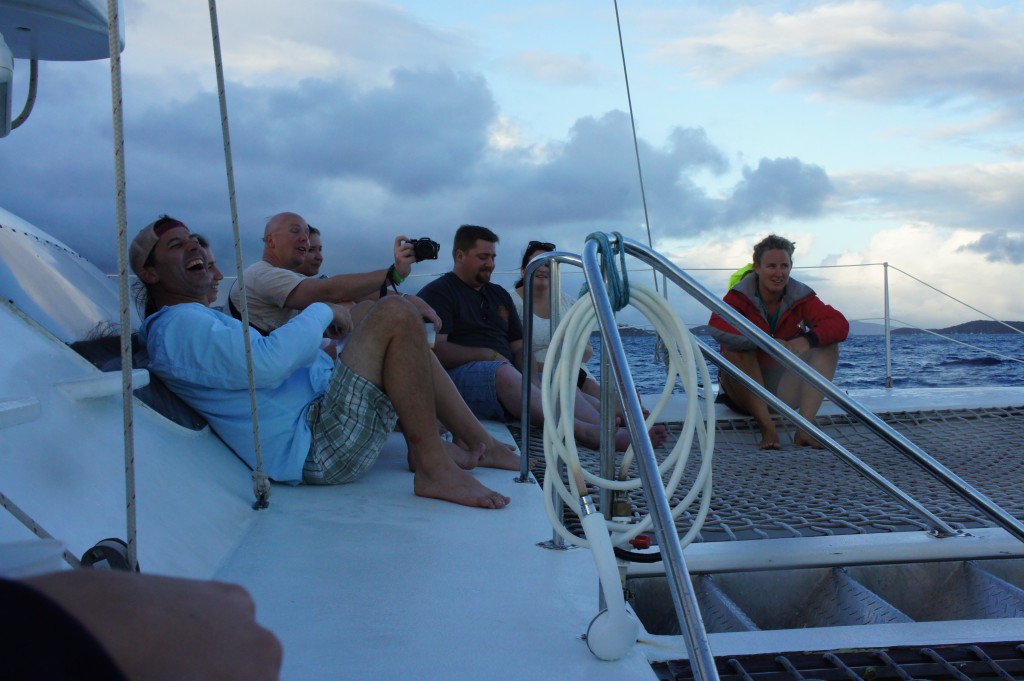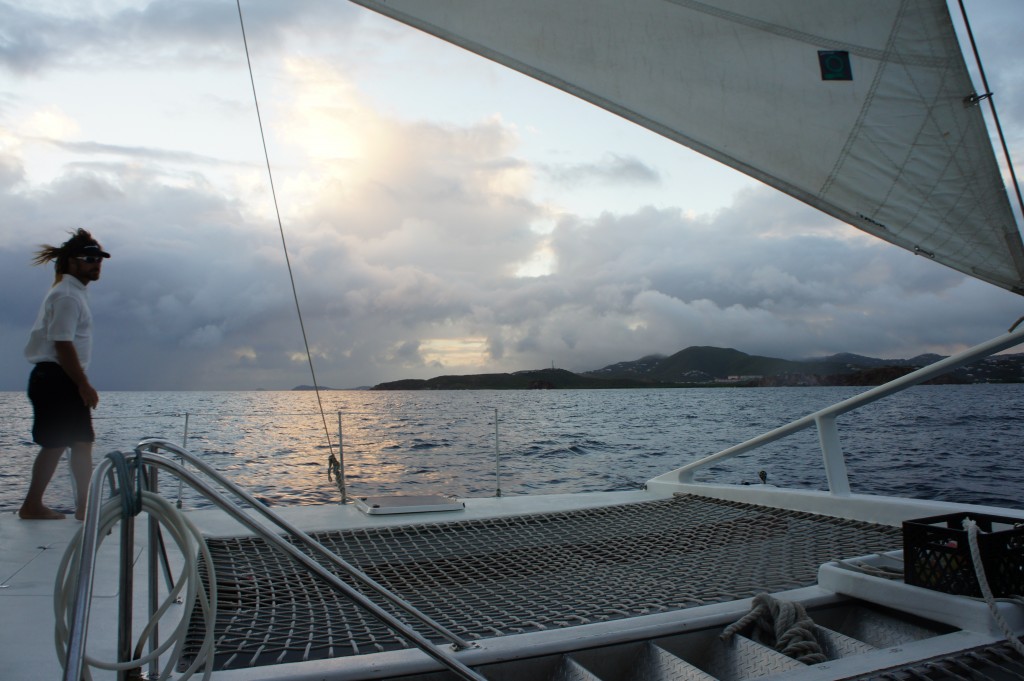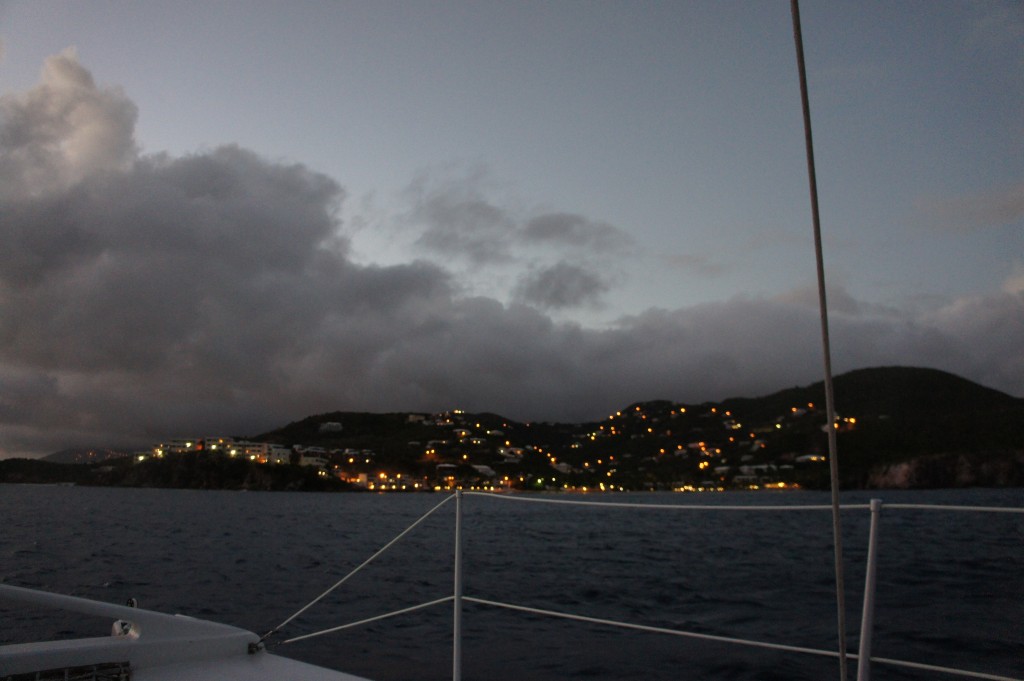 Before we knew it, our quick trek to St. Thomas was coming to an end. We spent our last evening back at Iggies with our new friends.  A  local band played amazing reggae music while we enjoyed good food, shared trek memories over Cruzan rum shots and began planning our next vacations to the Caribbean.