Unique Things to Do in the Caribbean: Have an Arctic Blast at Magic Ice, St. Thomas
Looking for something unique to do while vacationing in the Caribbean? Well, if you're visiting the U.S. Virgin Islands, I have an idea for you: pull yourself away from your beach lounger under the broiling sun and head to a bone-chilling encounter complete with Arctic air and icy conditions. No, you're not going home to a blizzard. You're heading to a one-of-a-kind exhibition in the Caribbean.
Magic Ice is an imaginative art gallery in St. Thomas that recently celebrated its first birthday. Set in a 10,000 square foot renovated warehouse on the outskirts of Charlotte Amalie's waterfront area, this innovative venue brings key symbols of the island's rich history to life in an unexpected way. Instead of the vibrant paintings and wood carvings typical of the islands, its showpieces are crafted on site entirely from crystal-clear ice shipped in from Norway.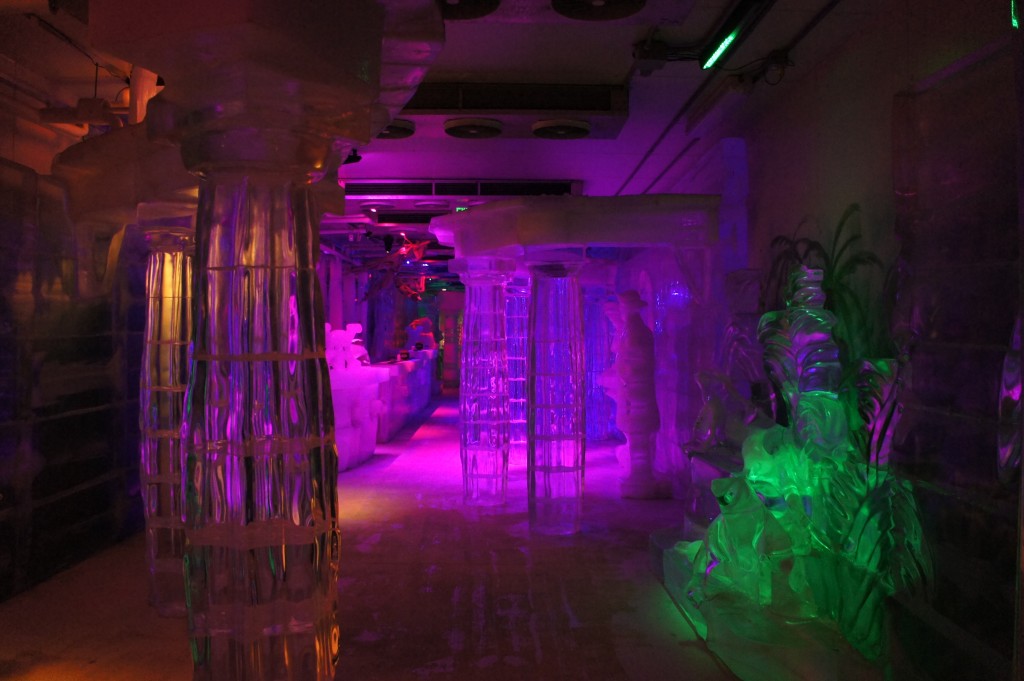 A first glimpse of this Caribbean Winter Wonderland.
To keep the ice sculptures viable for their three month lifespan, the temperature is kept at 25 degrees Fahrenheit and air is circulated through the space by large ceiling fans. Fortunately, you won't have to pack winter gear for this trip. Lined parkas, gloves and shin coverings are included with the admission charge (but boots are not, so leave your sandals at the resort and wear your sneakers or loafers instead).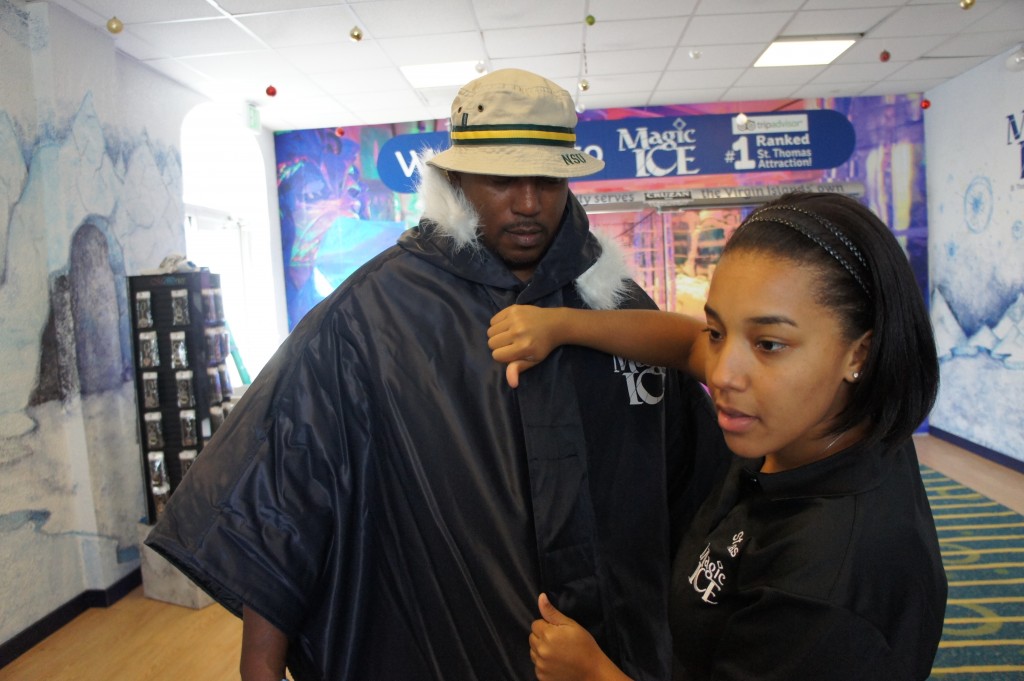 Mango Eddie gearing up for the deep freeze.
During our visit, we were like kids in a (very chilly) candy store, running from piece to piece in utter amazement of their grandeur. The larger than life sculptures included Scandinavian royalty, a royal throne, pirates, Vikings, a market woman balancing a bowl of fruit on her head, wildlife and Bob Marley himself. Overhead music and multi-hued LED spotlights created a funky atmosphere that enhanced our appreciation for each sculpture.
Posing beside and sometimes inside the pieces is highly encouraged. The young (and young at heart) are also urged to take a ride down the functional ice slide. When the chill becomes unbearable or you get a hankering for a refreshment, stop by the massive pirate ship/ice bar for a complementary shot of rum served in (what else) a shot glass carved from ice.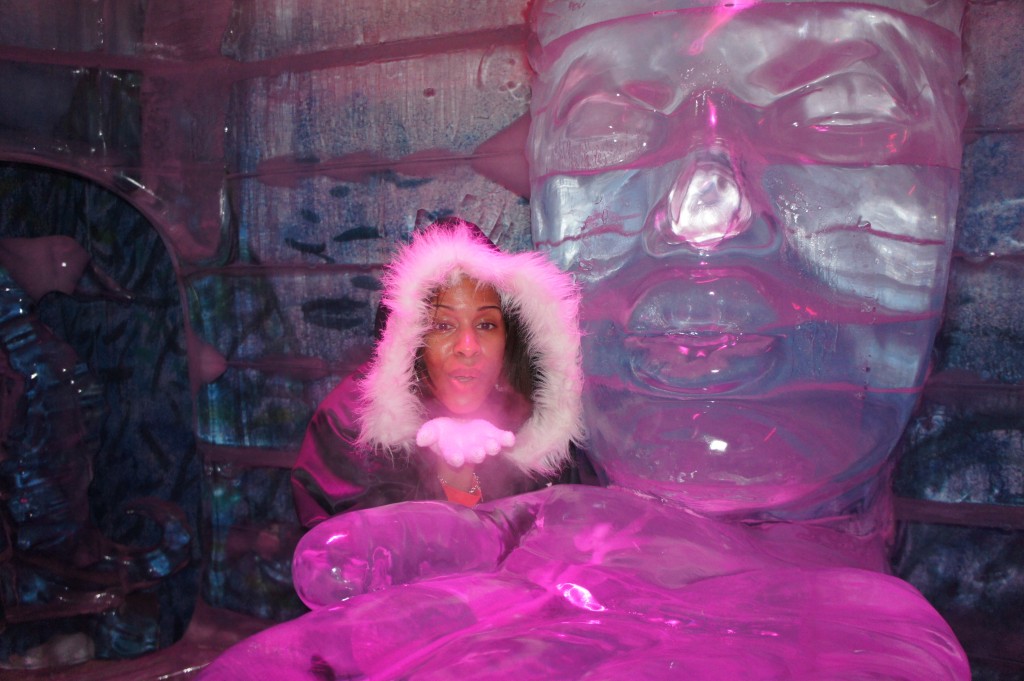 Passionfruit Sista blowing a chilly kiss with the Ice Queen.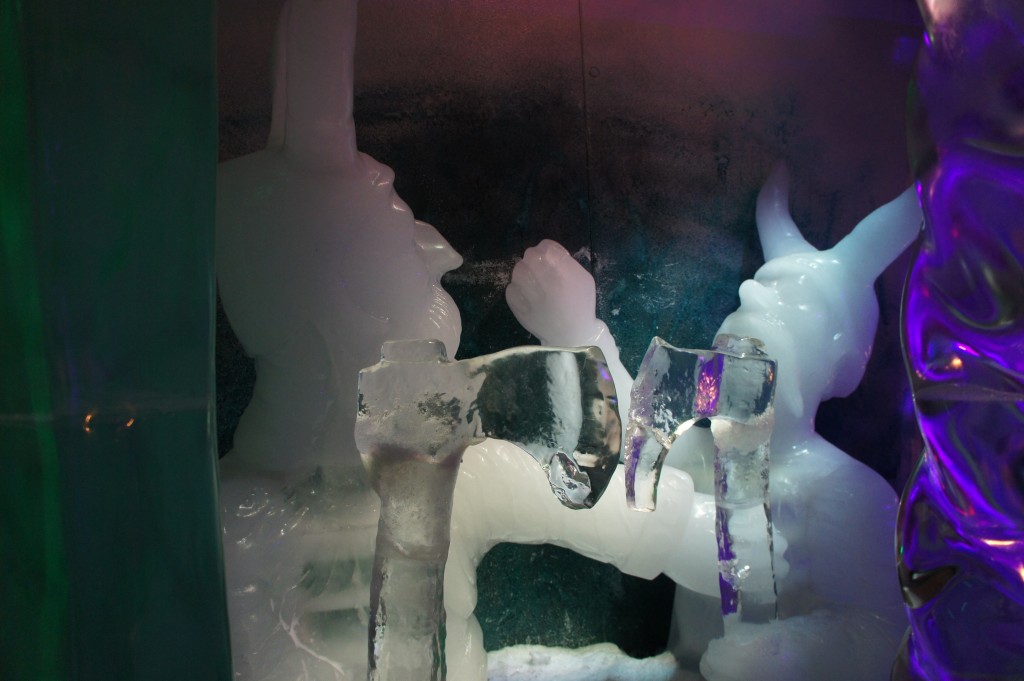 Cold-hearted Vikings at Battle.
Deer frozen on ice.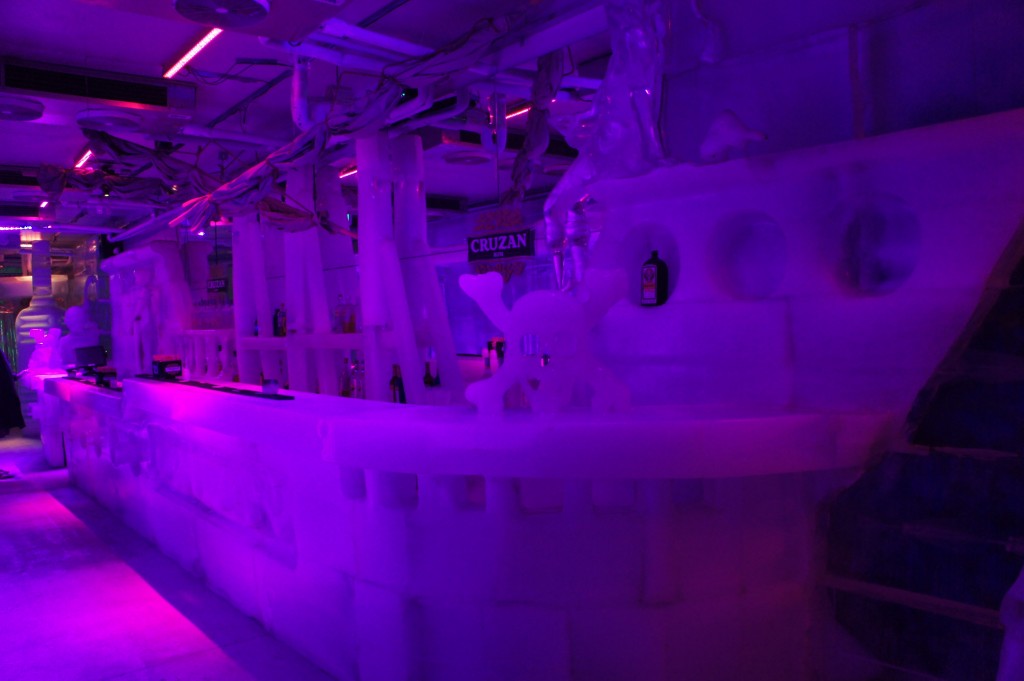 La piece de resistance – the ice bar/pirate ship.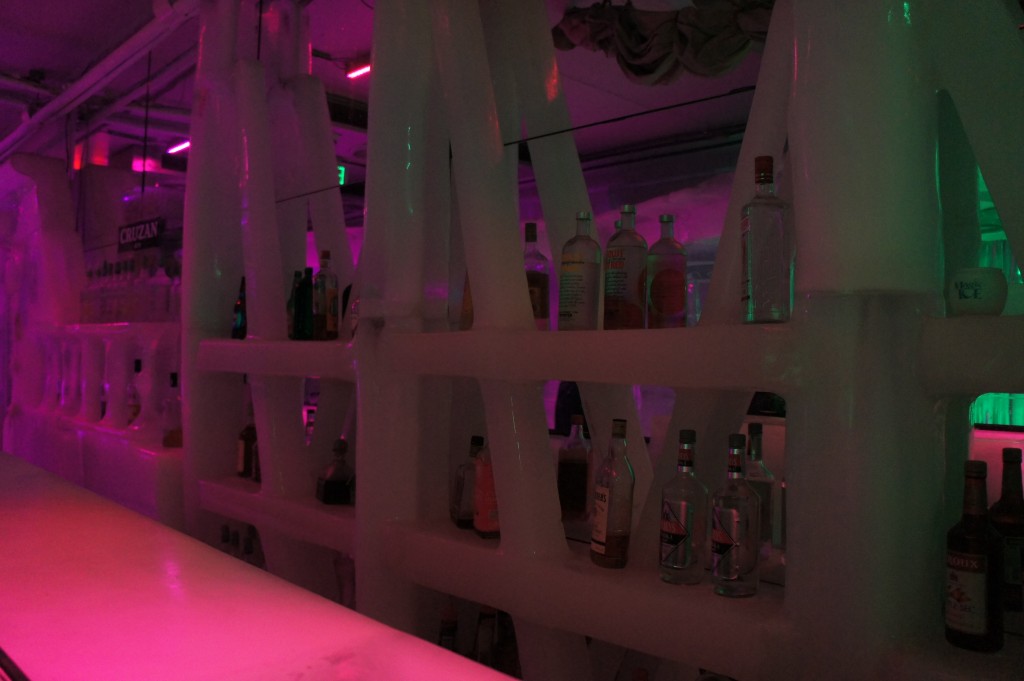 A closer look at the ice bar stocked with an assortment of Cruzan rums.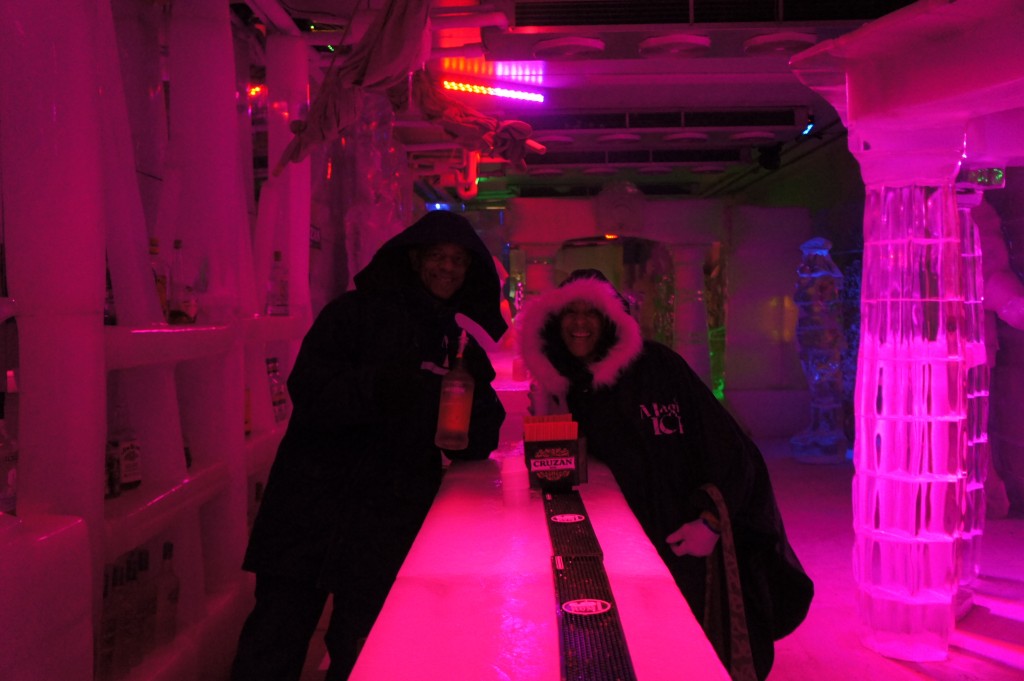 Passionfruit Sista posing with an awesome staff member.
Cheers to Magic Ice! It's the coolest and one of the most unique things to do in the Caribbean!
So, whether you need a reprieve from the heat, a diversion from shopping or bragging rights for visiting the only place of its kind in the Caribbean, give this place a try. And tell Bob Marley we said hi.